United Airlines features San Juan as 'perfect' destination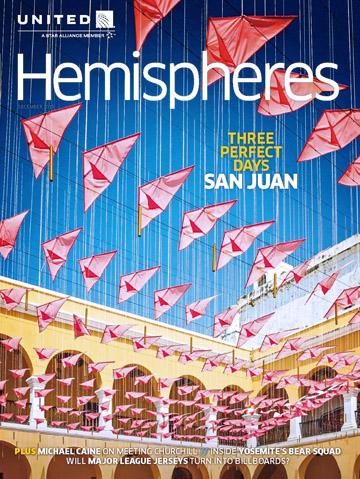 United Airlines is promoting San Juan as a "perfect" tourist destination in the December 2015 edition of its "Hemispheres" magazine, which is distributed on board all its flights worldwide.
In the article titled "Three perfect days in San Juan," the carrier highlights the island's capital city as a prime destination, with history-filled scenery and plenty of great places to visit.
The "Hemispheres" magazine is distributed to more than 11 million readers per month, reaching a highly influential group of business and leisure travelers, the airline said.
"By highlighting the natural and cultural riches of this Caribbean island, this edition of the magazine will help to promote tourism in Puerto Rico," said Alex Savic, United's managing director of sales for Latin America and the Caribbean.
"Our goal is to present Puerto Rico for what it is, [an island] rich in history and flavors, a perfect destination for everyone — not least U.S. citizens, who do not require a passport or visa to visit Puerto Rico. Hopefully the article will help to increase both the number of visitors and the number of days they stay on the Island of Enchantment," he said.
United Airlines began operations in Puerto Rico in 1991. Today, the airline offers non-stop flights from Luis Muñoz Marín International Airport in San Juan to its principal hubs at Newark Liberty International Airport, Houston Intercontinental Airport, Washington Dulles Airport and Chicago O'Hare International Airport.
United also offer non-stop flights from Rafael Hernández International Airport in Aguadilla to Newark Liberty. There are also seasonal flights operated from San Juan to Cleveland.