American Airlines signs off on LMM privatization plan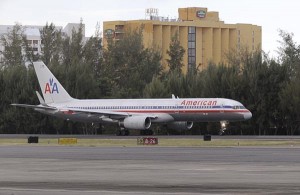 The Gov. Luis Fortuño administration's efforts to privatize the Luis Muñoz Marín International Airport seems to be moving forward as American Airlines, the facility's largest carrier tenant, recently agreed to sign off on the plan, The Wall Street Journal reported.
American Airlines' support is key in the pursuit to finding a private operator for the island's main airport as the government must meet Federal Aviation Administration requirements that carriers representing 65 percent of market share based on landed weight to endorse a memorandum of understanding outlining the scope of the transaction.
American Airlines represents a significant portion of the required support, as it had slightly more than 33 percent of the airport's passenger market in 2009, while American Eagle unit had about 12 percent. Some other airlines have yet to give their approval to the proposal that would turn over LMM's management to private hands for 50 years.
LMM is among four airports, and one of the largest thus far, participating in the FAA's privatization program. Chicago's Midway Airport, Briscoe Field near Atlanta and AirGlades Airport in Florida round out the list of facilities looking for private management.