CBP at Plaza Las Américas to recruit agents, officers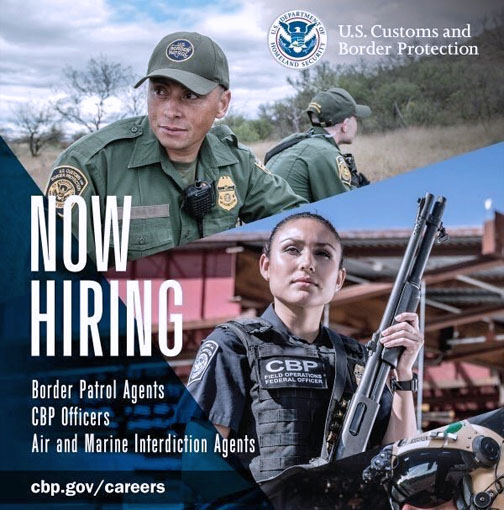 U.S. Customs and Border Protection announced Thursday it is recruiting for positions of border patrol agent, field operations officer, pilots and maritime agents throughout the United States.
To apply and answer questions, CBP will have an orientation table at Plaza Las Americas (in front of Foot Locker) June 12-17, the agency said.
"As a key component of the Department of Homeland Security's frontline defense, a CBP officer's primary responsibility is to detect and prevent terrorists, their weapons, and other threats from entering the United States while facilitating legitimate trade and travel," the agency said.
"This requires enforcing more than 400 laws related to trade, contraband, agricultural pests and diseases, and admissibility of individuals," the CBP said.
An applicant for the CBP officer position must be a U.S. citizen and a resident of the United States for the past three years; must be referred for selection prior to their 40th birthday (preference-eligible veterans or those with prior civilian federal law enforcement experience are exempt from maximum age requirement); possess three years of general work experience or a Bachelor's degree in any area.
In addition, applicants must pass an entrance examination, medical examination, physical fitness assessments, structured interview, drug test, background investigation, and polygraph examination.
An incentive of 25 percent of the basic/locality pay for the first three years is available for certain hard to fill locations.  To receive the bonus, the applicant must commit to staying at that duty location for three years.
In Puerto Rico and U.S. Virgin Islands there are two open announcements for pilots and maritime agents, the agency said. For more information on current positions, click HERE.