Anti-fraud initiative launched to educate Puerto Rico's elderly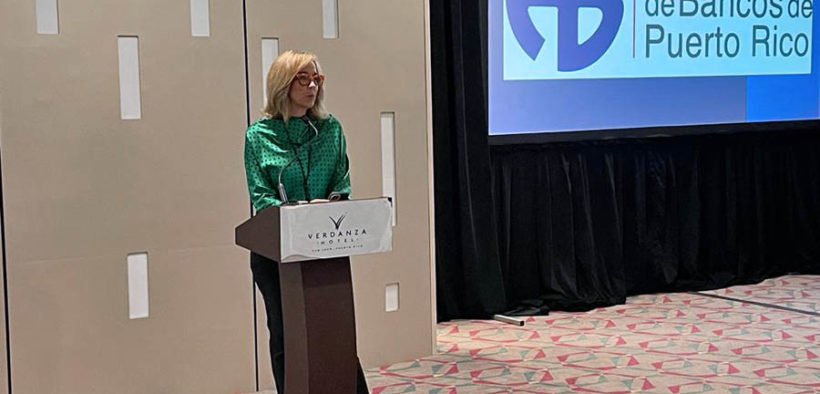 The Puerto Rico Bankers Association, AARP Puerto Rico, the U.S. Attorney's Office and FBI San Juan have joined forces to present the "Pausa, Piensa y Protégete" ("Pause, Think and Protect Yourself") initiative, as part of the Alliance Against Fraud.
This educational initiative aims to strengthen guidance on fraud and financial exploitation in the older adult population on the island, in commemoration of National Senior Fraud Awareness Day.
In addition to fraud schemes perpetrated by strangers, older adults are also at risk of being scammed by people close to them, such as family, friends, neighbors and others, in what is known as financial exploitation.
According to the Elderly Advocate's Office (OPPEA, in Spanish), the most common forms of this abuse include mishandling of funds, unauthorized withdrawals from accounts through ATMs, unauthorized transactions with credit and debit cards, signatures on unauthorized financial documents, and unauthorized transfers of funds over the internet.
"For the Association of Banks of Puerto Rico, it is a priority to continue expanding educational efforts to help citizens identify fraud and avoid being victims of it, and specifically older adults, so that they avoid being victims of financial exploitation," said Zoimé Álvarez-Rubio, executive vice president of the Bankers Association.
"Commercial banking on the island has rigorous internal protocols to prevent, detect and report fraud and financial exploitation in its various forms to the relevant authorities and agencies," the banking sector representative said.
Álvarez-Rubio added that these protocols are governed by existing laws and regulations to address this problem, including Regulation 9368 of March 25, 2022, issued by the Financial Institutions Commissioner's Office (OCIF, in Spanish).
The Anti-Fraud Alliance aims to create educational efforts to help this sector identify fraud and financial exploitation in its various forms, through different activities, seminars and educational material.
"Fraud is one of the top threats to the financial security of older adults, and local AARP studies reveal that it is one of the top two concerns of this population," said José Acarón, state director of AARP Puerto Rico.
The "Pausa, Piensa y Protégete" effort consists of audiovisual content that will be disseminated through the communication channels and social networks of the entities that make up the alliance, focusing on the most common signs of fraud and financial exploitation.
"Although it is sometimes difficult to recognize financial abuse, there are several ways you can protect yourself, like checking your statements, asking your bank if abuse is suspected and seeking help before authorizing a monetary transaction," said Stephen Muldrow, said Stephen Muldrow, the U.S. Attorney for the District of Puerto Rico.
Some signs of possible fraud or financial exploitation against an older adult include sudden insufficient funds in bank accounts, late payments or new unpaid bills, suspicious signatures on issued checks and statements, and account statements that do not reach the mailing address.
"Frauds that focus on defrauding our seniors are particularly cruel because these are victims who are at a vulnerable stage of their lives and depend on the savings they lose through these scams," said Joseph González, the special agent in charge of the FBI in Puerto Rico.
"The call to citizens is to report these incidents and spread the word about this type of scam, and our commitment is to the people, and we will investigate these cases to their ultimate consequences," González said.
Other signs include sudden, unexplained changes in important documents, such as a will, new "relatives or friends" who want to accompany the person to the bank, unauthorized transfers of funds over the Internet, closing accounts in the person's name without authorization to open another account, unauthorized ATM withdrawals, checks issued or payable to bearer or cash, applications for loans or credit cards, and cancellation of insurance policies without proper consent.
To report cases of fraud and/or financial exploitation, contact either the Elderly Advocate's Office at 787-721-6121 or the FBI at 787-987-6500 or go to the latter's website.