Retail Trade Association presses for the elimination of P.R.'s inventory tax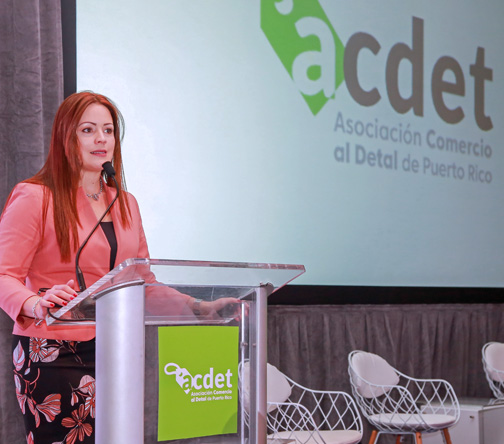 Saying it "limits the availability of goods," the Retail Trade Association is remaining firm in its rejection of maintaining the inventory tax and again urged the government of Puerto Rico to eliminate it as part of the Tax Reform, which will be considered soon in the Legislature.
This tax limits the availability of basic necessities and supplies in general in the stores, and it harms the population's ability to face any crisis, which represents a risk of national security of great proportions, the trade group known as ACDET in Spanish stated.
"We remain firm in our call to the government, that as part of the Tax Reform, they include the elimination of this nefarious inventory tax, which causes a national security risk, is an unfavorable way of collecting taxes and is contrary to Puerto Rico's economic development," said Lymaris Otero, executive director of ACDET.
She further said that it should be noted that this imposition was one of the reasons why supply levels on the island were not enough during and after the passage of hurricanes Irma and María last year.
Currently, there is an estimate that stores in Puerto Rico only have inventory for less than 21 days. This places the island in a vulnerable position to face any crisis or natural catastrophe, she said.
"Because of the active hurricane season last year, Puerto Rico's delicate condition was evident after the depletion of essential products, which due to our geographic location could not be immediately replaced," she said "And it is inconceivable that one year after the passage of both hurricanes, the government has not eliminated this tax on inventories."
A recent survey among ACDET members showed that, with the elimination of this tax, inventory levels would increase by an average of between 25 percent and 40 percent, which would benefit both businesses and consumers.
ACDET represents an industry sector that generates more than 150,000 direct jobs in chain stores, shopping centers, and service providers to sectors such as banks, insurers, security companies, information systems and others. This sector collects more than 60 percent of sales and use tax, and pays more than $500 million in taxes and municipal permits.
The group said municipal government could recover the estimated $170 million generated from inventory taxes through other ways, including from the expected surge in income taxes associated with a greater availability of goods.