Belcorp introduces Esika cosmetics line to P.R. market
The island's economy may be in crisis, but one may not be able to tell by looking at Puerto Rican women, who reportedly outspend their peers in the Latin American region on cosmetics and personal care products.
Betting on that idiosyncratic phenomenon, direct-sales cosmetics firm Belcorp is introducing its Esika product line to the market next week, expanding its portfolio to cater to customers who although willing to spend, have a limited budget.
"Despite the recession and the sagging economy, over the past four years, the cosmetics market has maintained its performance levels. There have been slight dips in some years, but not enough to match the economic trend," said Belcorp General Manager Germán Ramírez in an exclusive interview with News is my Business, accompanied by Esika brand director Mónica Gálvez.
Gálvez said Esika "matches the needs of Puerto Rican women in terms of selection and price. Through this launch, we're providing an important alternative for the consumer for those reasons, as well as for the quality of the Esika products."
The Esika product line includes more than 300 shades of eye shadows, lipsticks, and blush, as well as a broad selection of fragrances and family personal care products. It will be available to Puerto Rican consumers via catalogs starting May 30, company officials said.
"While it's true that cosmetics are not part of the basic basket of goods and purchasing them could be postponed in favor of other necessities, what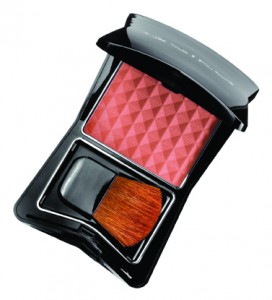 we've seen in Latin America and Puerto Rico is that the issue of self-esteem plays a big part in sales, because women want to look and feel good," said Gálvez. "We appeal to that need of looking beautiful and feeling valued through the Esika product line."
Belcorp is a global company that has been doing business for more than 40 years. Its presence on the island dates to 2000, when it introduced its premium L'Bel brand. It followed up that launching with the 2004 introduction of its Cyzone product line.
Puerto Rico's cosmetics market is one of the most developed in Latin America and is highly influenced by stateside trends. For Belcorp, the island is a key market behind Venezuela and the U.S., Ramírez said.
"The average sale for each order generated in Puerto Rico is the highest level for our entire corporation. For example, while each consultant working in the rest of the Latin American region buys 10 units per order, in Puerto Rico it is almost twice that number," said Ramírez. "Consumption in Puerto Rico is very important and means that the average sale is high."
While there are no specific sales figures available for the local market, in terms of jobs, Belcorp's direct-sales structure generates self-employment opportunities for about 6,000 people in Puerto Rico, Ramírez said.