Blockbuster reportedly exiting Puerto Rico market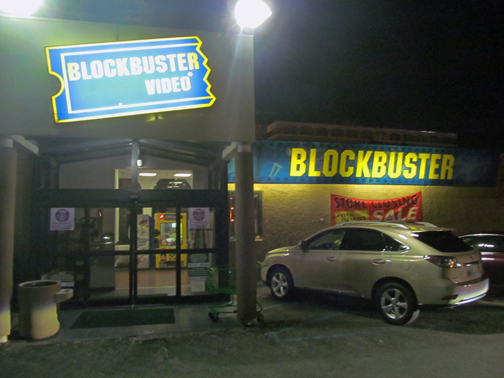 Movie and gaming retailer Blockbuster has spent the past three months quietly closing its stores in Puerto Rico, a market it could possibly be exiting by summer, this media outlet has learned.
Since January, the chain has closed several stores — in  Río Hondo and San Patricio — and a week ago it began liquidating stores in Caguas, Cupey, De Diego Avenue in San Juan, Plaza Carolina and Rexville Plaza in Bayamón.
Attempts to reach company executives were unsuccessful over the weekend.
However, during an informal round of the stores that are holding close out sales, this media outlet confirmed that most, if not all locations will be shuttered by August.
"Yes, we were told that this store will close by June 30 and all of the others will do the same by late August, after which Blockbuster will cease to have locations in Puerto Rico," said one store employee at the De Diego store who spoke on the condition of anonymity.
The Blockbuster chain underwent a significant transformation about four years ago, when local franchisee BB Entertainment of Puerto Rico, LLC — headed by entrepreneur Susana Santamaría — invested about $1 million to purchase 13 locations from the Colorado-based corporation.
That transaction, which secured the Blockbuster operation in Puerto Rico and the U.S. Virgin Islands, markedly whittled down the chain's presence from the 40 stores it had at the height of its success.
But tough competition from online movie streaming sites, $1-a-movie rental boxes, and a souring economy seemed to take its toll on the chain, which had already closed stores in Hato Rey, Isla Verde, Plaza del Norte in San Juan, Fajardo, Mayagüez, and Aguadilla.
The closings of local Blockbuster locations in Puerto Rico and the USVI mirror what has been taking place stateside, where parent company Dish Network announced in January plans to shutter 300 stores across the U.S. "soon."
That will shrink the number of remaining stores down to 500 throughout the U.S. mainland; less than one-third of the 1,700-location operation Blockbuster had when Dish acquired it in a 2011 bankruptcy sale.