Boston court puts chill on ice cream distributors' legal fight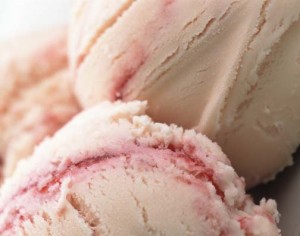 A legal fight between two Puerto Rico ice cream distributors was frozen in its tracks this week by the U.S. District Court of Appeals in Boston, when Chief Judge Sandra L. Lynch dismissed a lawsuit brought on by Sterling Merchandising, Inc., distributor of Edy's and other brands, against Nestlé Puerto Rico Inc.
In the suit, Sterling claimed Nestlé began incurring in anti-competitive practices after June 2003, when it merged with Payco Foods Corporation. Payco had been both Sterling's and Nestlé PR's competitor in the Puerto Rico ice cream distribution market prior to the transaction that was approved by the island's Office of Monopolistic Affairs.
Sterling claimed Nestlé merger with Payco truncated its possibilities for market growth and higher profits, which would have allowed for a more efficient operation.
However, in its lengthy decision, the Boston court granted summary judgment on all of Sterling's claims due to a lack of evidence to demonstrate it had suffered anti-trust related damages.
"The court found no evidence that the Nestlé PR/Payco merger or the merged companies' activities had resulted in restricted output. Nor did the court find any evidence that prices to consumers had in fact been raised in this period, much less that the raise could be tied to illegal anticompetitive behavior," the decision stated.
Among other things, the court pointed out that after its competitors merged, "Sterling's sales rose year over year from 2003 through 2008, at an average of 11 percent a year. Sterling's profits and operating revenue rose commensurately with sales."
Sterling, the islandwide exclusive distributor of Edy's brand ice cream, was founded in 1993. In the past eight years, the company has added the Good Humor, J&J Snacks, Rich's Ice Cream, and Turkey Hill brands to its roster of frozen products.
In 1998, Nestlé Puerto Rico entered the ice cream distribution business by buying Mantecados Nevada's assets. Five years later, it took over the Payco operations.
"From 1998 until the 2003 merger of Payco and Nestlé PR, the ice cream distribution market in Puerto Rico was competitive, and neither Payco, Nestlé PR, nor Sterling dominated the market," according to the court decision. "Despite the competitive market and its exclusive distribution rights to Edy's, Sterling's financial performance declined from 2001 until 2003. During that period, Sterling's sales dropped from $8.07 million to $7.01 million."
Apparently, business was also rough for Nestlé Puerto Rico, which saw its post-merger ice cream distribution market share drop from 85 percent to 70 percent by 2007.
"During the first six months of joint Nestlé PR/Payco operations the merged company lost $5 million in revenue to Sterling and other competitors," the court document showed.
Despite Sterling's claims that Nestlé had put a chokehold on the local market through its acquisition of Payco and by locking retailers into exclusivity contracts, among other moves, the Court said Sterling failed to show injury.
"In fact, the evidence suggests that, if anything, consumer prices decreased during the relevant period. Evidence suggests that both Sterling and Blue Bunny adopted a strategy of reducing prices in order to entice retailers to break away from [Nestlé PR's] exclusive contracts," the court decision showed.