Bricks 4 Kidz franchise opening in Guaynabo, Villa Fresh Italian Kitchen expands
Bricks 4 Kidz, a franchise concept developed in 2010 that focuses on development activities for children using Lego bricks, will be opening its first location in Guaynabo later this year.
Puerto Rico franchisee Mercedes Díaz, who has also been named director of franchise development for Latin America, will run what will be the company's third location outside the U.S. mainland.
Bricks 4 Kidz is a concept owned by St. Augustine, Fla.-based Creative Learning Corporation, founded in 2008 that incorporates fun and education, as participating children to build unique creations, play games, and have of fun using the colorful plastic Lego bricks.
"The activities are designed to trigger young children's lively imaginations and build their self-confidence. Children work with exciting themes such as machines, outer space and mosaics," according to the Creative Learning Corp., a publicly traded corporation operates in 24 states, Canada and Bahrain.
These franchises provide after-school classes, family nights, field trips, and the retail sale of the latest Lego products.
"This is a hands-on class where students will design and build machines, catapults, pyramids, derby cars, buildings and other constructions out of LEGO® bricks. While exploring engineering, architecture and physics, students will develop problem solving and critical thinking skills," according to the company's website.
The future Puerto Rico location is one of several slated to open by July 1, along with outlets in Denver, CO, Cleveland, OH, Phoenix, AZ Brentwood, CA, McAllen, TX, Breckenbridge, CO, Keystone, CO, Greensboro, NC, and Las Vegas, NV.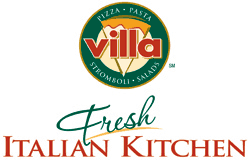 More Italian eateries on the radar
In related franchise news, earlier this week, Villa Enterprises Management Ltd., owner of the Villa Fresh Italian Kitchen fast-food concept, announced expansion plans of its presence in Puerto Rico with the opening of two more new eateries.
Last Saturday, Plaza Río Hondo in Bayamón welcomed one of the locations, while the second concept is slated to open May 23 at the Puerto Rico Premium Outlets in Barceloneta. The new restaurants join the two already operating in Plaza Carolina.
"We take great pride in this amazing opportunity to expand our Villa Fresh Italian Kitchen concept internationally throughout the Puerto Rico market," said Villa Enterprises Management Senior Vice President of Business Development Adam Torine. "We are extremely fortunate to be able to celebrate two simultaneous concept grand openings, and we look forward to continuing to provide our customers with fresh food made with the highest quality ingredients and exceptional customer service."