P.R. businesses looking for market opportunities in DR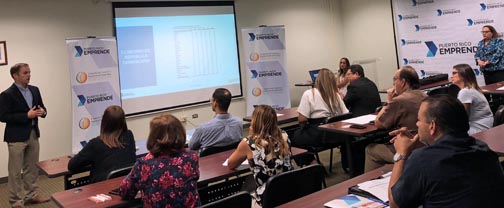 Puerto Rico Trade and Export will be participating in a multi-sector trade mission to the Dominican Republic June 5-8, along with a delegation of 15 Puerto Rican companies, to identify "more and better business opportunities for local firms," agency Executive Director Ricardo Llerandi said.
"The Dominican Republic is one of our main trading partners, therefore it is crucial that our companies see this market a real opportunity to expand and generate steady export activity," Llerandi said.
"Through these trade missions, companies gain a better understanding of the market they're looking to enter, they can analyze investment opportunities and minimize risks when exporting," he said.
According to official Planning Board data, in 2017 Puerto Rico exported $614 million to the Dominican Republic, while imports for 2017 were $453 million. This represented a positive trade balance of $161 million. Among Puerto Rico's major export sectors to the neighboring island nation are: electrical equipment manufacturing, petroleum products, furniture, textiles, electronics and computers.
The event's agenda includes business meetings with potential clients in the Dominican Republic, as well as participating in workshops on market opportunities in that country, logistics and legal affairs, among other activities.
The Puerto Rican business delegation consists of Career Consulting, HVAC Consulting, Grupo Dulce, Hospicio San Lucas, 4T Holding, MR Franceschini, FG Distributors, Professional Pharma Solutions, Global Market Products, Deo Juvanet, CSCG Lighting Controls, Best Basalt Fiber, Ac Brands Development and the Institute of Higher Education.