Casa Lola, newest Condado eatery, opens today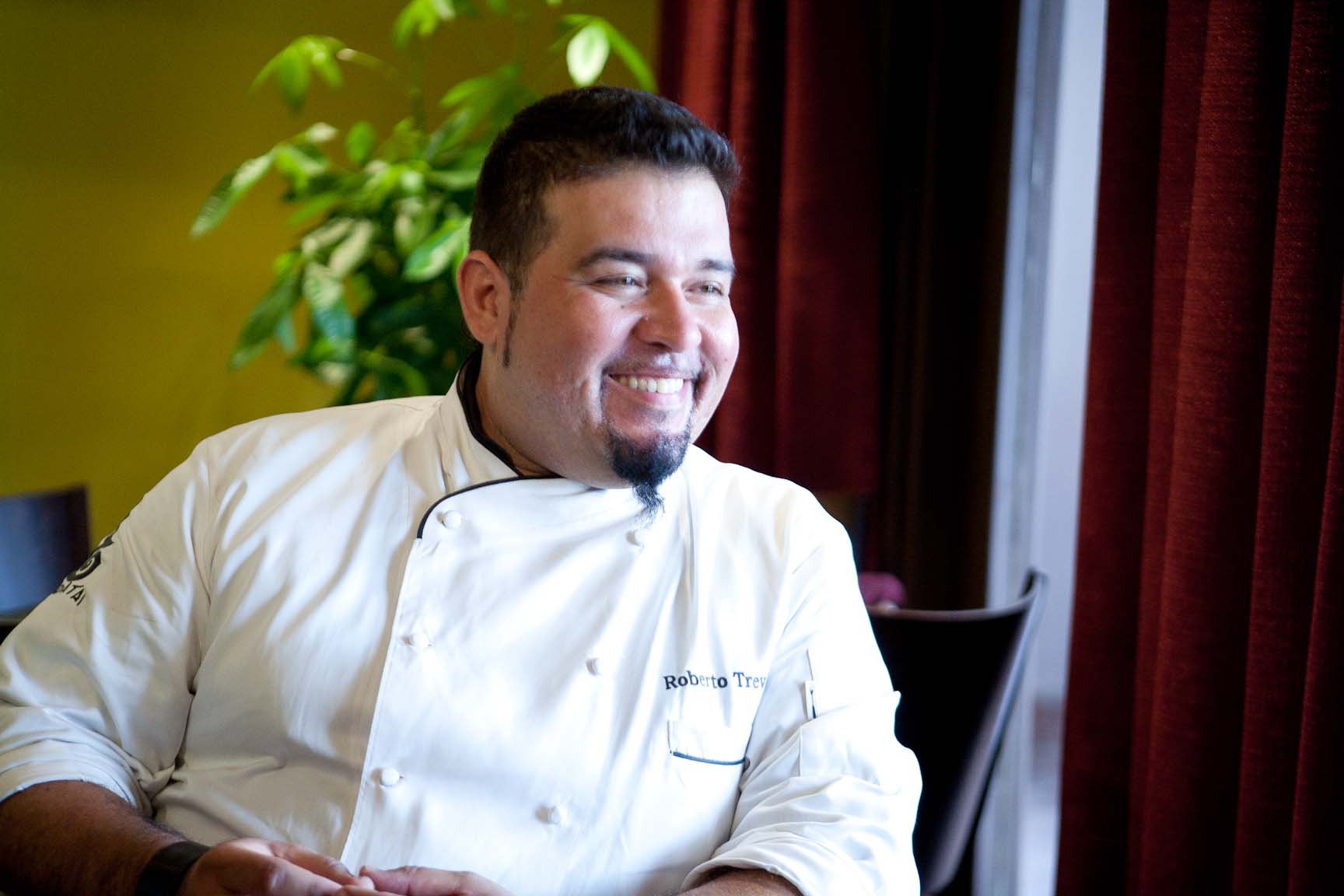 Casa Lola Criollo Kitchen, the latest restaurant to join Chef Roberto Treviño's thriving portfolio of eateries, opens its doors  today, adding to the Condado area's vibrant culinary offering.
In an interview with News is my Business, Treviño said the 18,000 square-foot manor on Ashford Avenue underwent a $1 million makeover to be ready cater to as many as 350 patrons in seven rooms, including a wine cellar and a sweeping main dining room.
"We were originally planning to invest $550,000 to renovate the house, but once we stepped inside the property and felt the vibe in the house, it dictated doing more than we were thinking," said Treviño, who opened the eatery with entrepreneur Julio Canales and a third "silent partner," under newly formed corporation Lola and the Boys Inc. The partners signed a 20-year lease for the historic property.
As News is my Business reported last week, Treviño took over the colonial-style mansion overlooking the Condado Lagoon formerly occupied by Ájili Mójili. The new addition is less than a mile away from where the chef's three other restaurants — Asian fusion restaurant Budatai, Spain-inspired tapas eatery Bar Gitano and sister tasca Barril — currently operate. The trio of restaurants runs under Treviño's other corporation, Out of this World Restaurants.
"We opened the new corporation basically because we knew that Casa Lola would require a big investment and we didn't want to strain Out of This World Restaurants," he said.
The hefty investment paid for a complete makeover of the inside of the mansion, where everything from the cozy tables and chairs, to the predominantly grape-purple walls, invites patrons to sit and enjoy the meal ahead. The walls are lined with jewel-toned, Swarovski crystal-laced, custom-designed portraits by local artist Carlos Mercado.
For Casa Lola — named after the first cook that worked and later reportedly inherited the stately mansion — the chef broadly known for his stints on the Food Network has created a modern criollo menu that incorporates a variety of locally harvested produce, fish and other provisions.
Casa Lola's culinary options include a variety of innovative appetizers such as 'arroz con pollo' meatballs with a criollo sauce, 'ajonjolí'-crusted fried calamari; creative entrees such as 'morcilla'-stuffed chicken breast rolls on a bed of white rice and stewed garbanzos and seared tuna with pumpkin fritters; and a desert lineup including chocolate cake bites and the signature "Pink Lady," a three-tiered, red-velvet cake with bright fuchsia cream cheese icing.
"In the long-run, we want this restaurant to be the epicenter of the new culinary vision of criollo cooking in Puerto Rico. What I've done with my culinary staff here is innovate on criollo food," said Treviño, noting Casa Lola employs close to 100 people, doubling the total number of jobs his corporations generate.
See related story: Chef Treviño's Casa Lola Criollo Kitchen opens June 6