TRB urges citizens to report metals theft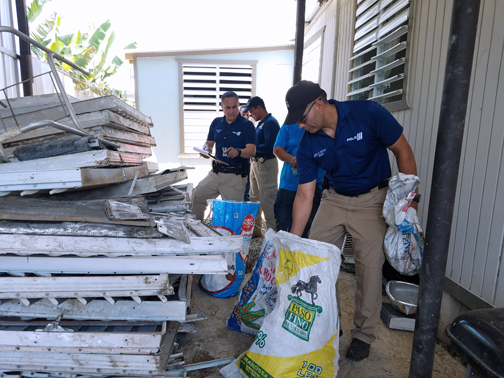 The Puerto Rico Telecommunications Regulatory Board is going after those who steal metals, a problem that is on the rise, agency President Sandra Torres said Thursday following an inspection of a home in San Sebastián used as an illegal metals collections center.
The property also stored materials belonging to telecom companies, she said, describing metals theft as an illegal business that has become more sophisticated, despite a regulatory law that levies severe and restrictive penalties, and classifies the act as a felony.
"Since the reactivation of the Interagency Committee against Metal Theft, we have impacted almost all of the island's metal collection centers and most are in compliance," she said.
"However, incidents of metal theft continue. That material is being sold and removed from the island illegally. Whoever lends themselves for the purchase of this illegally obtained material is exposed to severe jail terms," Torres said.
Through the cooperation of several agencies and telecom companies, Torres said to be "convinced" that the problem will be stopped, thus reducing multi-million losses incurred by telecom companies and citizens who deal with the consequences.
Recently, the town of Orocovis had a telephone service outtage due to the theft of connecting cables that contain metals that are marketable outside the island.
The inter-agency committee comprises the Puerto Rico Police Department, the Justice Department, the Puerto Rico Electric Power Authority, the Puerto Rico Aqueduct and Sewer Authority, the Environmental Quality Board, the Department of Natural and Environmental Resources, the Fire Department, the Public Service Commission, the Office of Management and Budget, the Treasury Department, and the Department of Consumer Affairs.