CofC sees 'challenges ahead' in '12
Even before 2012 started it was already shaping up to be a year of "many challenges" for the island's economy, Puerto Rico Chamber of Commerce President Salvador Calaf said.
While several key economic indicators offered a glimmer of hope in 2011 that could lead to improved conditions — such as a drop in bankruptcies and increase in cement sales — he predicted the "best-case scenario this year will be of zero-growth."
"We've had consistent negative growth since 2007, resulting in an economy that has contracted by 14 percent," he said. "While we don't expect to see growth this year, we shouldn't see shrinking either."
The head of one of the island's most important trade groups said the contracted economy poses several challenges that will have to be addressed this year to be able to move forward.
"We need to come up with instruments to lift the economy and we also have to find ways to address the increases in operational costs that have affected us all," Calaf said in an exclusive interview with News is my Business.
Among the proposals to kick-start the economy are the much-hyped energy reform to bring down electricity bills that have slammed business and residential customers in recent years, and laying the foundation to create jobs. While the former challenge is mostly in the hands of the government, the private sector needs to step up to address the latter issue, Calaf said.
"There are more than 200,000 heads of household who are currently unemployed and we have to come together to integrate these people back into the workforce. The private sector has the formula for that, but the government needs to legislate to make it attractive to include those people back in the payroll," Calaf said.
That said, Calaf noted the CofC has been in talks with several sectors, concluding that a labor reform is necessary. However, it should be one that safeguards worker rights.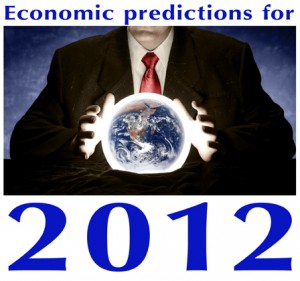 "Still, it must be noted that while those who are employed have secured certain rights, we must ask, what rights do the unemployed have? None. That's what we have to work on," he said.
Reactivating the economy will also entail stimulating productive sectors by supporting entrepreneurship and attracting investments. In that sense, this year the CofC will continue to actively support lobbying efforts in Washington to get Section 933A added to the U.S. Internal Revenue Code.
"We must remain united and continue supporting that amendment," he said, referring to the new clause that would allow corporations organized in Puerto Rico to get the same the federal tax treatment given to individuals residing on the island.
Its proponents believe it will result in benefits for Puerto Rico and the U.S. coffers, as it promotes the distribution of dividends to the U.S., generating a consistent cash flow that could be invested in job creation, research and development and corporate infrastructure.