Walmart PR reaches commercial agreements with 91 local suppliers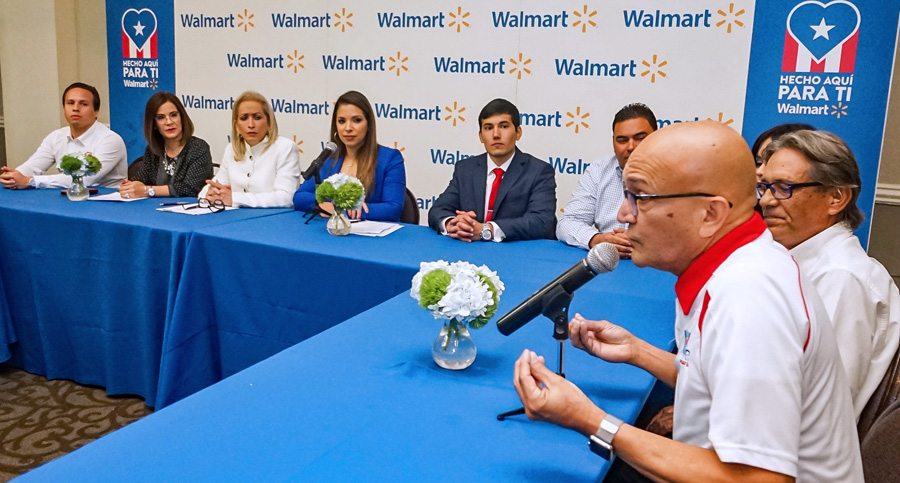 Walmart Puerto Rico announced trade agreements with 91 local suppliers for the sale of more than 100 new products in its stores, starting in February 2019.
The deals are the result of the Puerto Rico Open Call initiative, held earlier this year, in which commercial agreements were signed to sell new locally harvested or manufactured products in Walmart stores.
The value of these agreements represents a $3 million increase in Walmart's annual investment in the purchase of goods from local companies, company officials said.
"We're proud and excited to welcome in our stores the hundreds of new products of these new suppliers, who showed up at the first Puerto Rico Open Call event, an initiative to continue increasing the purchase of local products and develop skills in new entrepreneurs to boost the creation of jobs and economic activity on the island," said Viviana Mercado, corporate affairs senior manager of Walmart Puerto Rico.
The suppliers that signed trade agreements with Walmart represent about 74 percent of the total of 124 local companies that attended the Open Call event, when the new suppliers received training in sales, marketing, distribution and mentoring by managers of Walmart in Puerto Rico.
"We committed ourselves with these new suppliers to continue working hand in hand with them to make their products succeed in our chain," said Rosana Diaz, senior director of Merchandising at Walmart Puerto Rico.
"This effort is about supporting the strengthening and growth of local companies to continue replacing imported products and expanding our contribution to the socioeconomic development of Puerto Rico," she said.
Currently, Walmart Puerto Rico invests $1.6 billion in the purchase of merchandise manufactured, harvested, manufactured or distributed in Puerto Rico. This figure includes around $500 million in the purchase of products that are harvested or manufactured on the Island.
Díaz explained that the Puerto Rico Open Call is one of several initiatives that Walmart Puerto Rico is carrying out to meet its commitment to increase by an additional $20 million the purchase of products grown or manufactured on the Island by 2023, and that it is part of a major effort the company is making in the United States mainland to increase the purchase of products grown or manufactured in that country by $250 billion in 10 years.
Walmart Puerto Rico has increased annually the purchases of products manufactured, harvested, manufactured and distributed in Puerto Rico.
In June of this year, as a result of its participation in the Open Call that took place at the company's headquarters in Bentonville, Arkansas, nine local companies signed agreements of more than $1 million each for the sale of their products at Walmart stores in the United States: B. Fernández & Hnos./Marvel International, Mechanical Doctor/Universal Manufacturing Corp., Dulzura Borincana, Holsum of Puerto Rico, Pan American Grain, La Finca/Maga Products, R Brothers, LLC (Sangría Los Brothers) Switzerland Dairy and Omega & Delta Co, Inc.
The local Open Call will become an annual event, to continue adding local suppliers to Walmart Puerto Rico's vendor roster, Mercado said.