Corporate Ladder: Execs named in construction, insurance, hospitality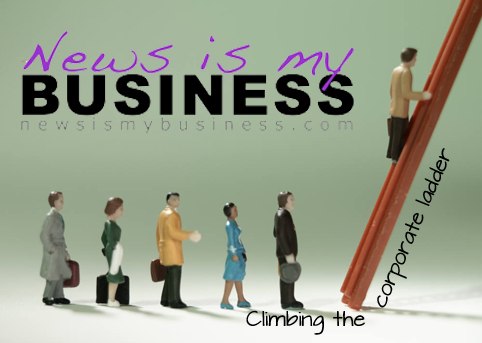 The first edition of Climbing the Corporate ladder in 2018 announces appointments in the areas of construction, insurance and Puerto Rico's hospitality industries.
AGC-PR names new chairman
The Association of General Contractors of America—Puerto Rico Chapter has elected Stephen Spears as its new board chairman, and will be sworn in Jan. 25.
"Promoting initiatives to strengthen the industry and local contractors is paramount. As an association, we will promote and support proposals that contribute to creating a business environment based on ethical values, transparency and certainty," Spears said.
A native of Indiana, Spears has spent 43 years working in the Caribbean and 33 years in the group that today makes up the Bonneville Group, a general contracting firm that specializes in the areas of electricity, telecommunications, and security systems. Spears is past president of the Puerto Rico Electrical Contractors Association and past president and member of the Hall of Fame of the Power and Communications Contractors of America.
MAPFRE Puerto Rico names new president
Puerto Rico insurance company MAPFRE announced the appointment of Alexis Sánchez-Géigel as its new president and CEO. With more than 27 years of experience, he took over the post on Jan. 1.
Sánchez-Géigel, who holds a Bachelor of Business Administration with a minor in Accounting from the University of Indiana, began at MAPFRE in 1991 as supervisor of the Bonding Department, occupying different positions until 2013, when he was named executive vice president, COO and member of the group's board of directors.
"The capacity, talent and dedication that Alexis has shown throughout his years at MAPFRE, have made him worthy of this important appointment," said Joaquín A. Castrillo, who on that same date, became chairman of the MAPFRE Group's board in Puerto Rico.
"I'm sure that Alexis will face the great challenges that our beloved Puerto Rico has, with the responsibility and commitment that characterize him," Castrillo added.
Meanwhile, Sánchez-Geigel, who takes office in one of the most complicated economic environments in the history of Puerto Rico, said he feels confident since he has the backing of a global company with enormous economic capacity and well-defined values; and a local team of committed professionals.
"To assume the presidency of MAPFRE PUERTO RICO is an honor for me and a great opportunity to continue demonstrating the commitment that our company has with Puerto Rico and its people when they need us the most," Sánchez-Geigel said.
La Concha Resort names new sales & marketing director
Luz González was recently named director of sales and marketing at La Concha A Renaissance Resort, said Peter Hopgood, vice president of sales and marketing for International Hospitality Enterprises.
"As part of our commitment at International Hospital Enterprises to identify and promote our own colleagues, I am pleased to announce the appointment of Luz González, as the new sales and marketing director of La Concha A Renaissance Resort, a well-deserved promotion for those who started in the industry in this company," Hopgood said.
González began her hospitality career in 2006 at the Courtyard by Marriott Isla Verde Beach Resort as a waitress while completing her final year of studies at the University of Puerto Rico, Carolina Campus, where she obtained a bachelor's degree in Hotel Management.
The following year she became part of the opening team at La Concha Resort as a waitress. Her progress was continuous and she was selected for the first group of managers of the La Concha Management Training program.
In 2011, after a brief tenure at the Sheraton Convention Center as food and beverage manager, González accepted the challenge of joining the La Concha Resort Sales Team. Since then, she has worked in several segments of the sales department, while remaining active in various work committees of the hostel. Prior to her appointment, she was a successful Associate Director of Sales and Marketing at that hotel.
González will be in charge of continuing to position La Concha as the preferred hotel for visitors and locals. For this, she is responsible for developing, establishing and maintaining strategic alliances and business relationships with wholesalers, agents and online travel distributors for the leisure, corporate and group markets.
In addition, she will oversee sales managers, the banquet department, public relations efforts, plans and budgets.