EIS Consulting Group opens Ponce office, creates 20 jobs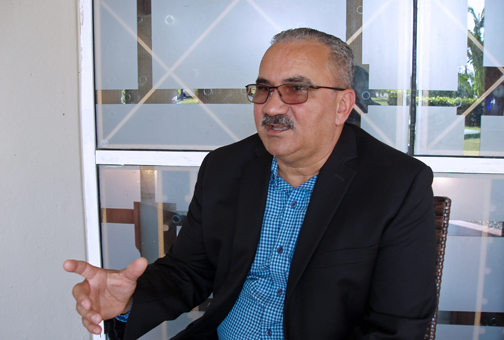 With the creation of 20 new jobs and betting on entrepreneurship and on strengthening existing businesses on the island Enterprise Improvement Solution Consulting Group, recently opened an office in Ponce.
The firm founded by chemical engineer Luis Alvarado-Cintrón, who has 36 years of experience in electronics, medical and pharmaceutical devices in Puerto Rico, is looking to position itself as an ally of the health, pharmaceutical, and electronics industries, as well as the private sector and government agencies to promote sustainable businesses.
"In EIS Consulting Group we have a team of highly qualified and committed experts to provide consulting services and innovative solutions for the sustained improvement of businesses and regulated or unregulated industries," Alvarado-Cintrón said.
"We also help entrepreneurs start their businesses," said the executive who has experience in Asia Pacific, where he was in charge of 12 Baxter Healthcare Corp. manufacturing plants in the Shanghai, China, Australia, Japan, Philippines, India, Singapore markets, and parts of Europe and the Caribbean.
EIS Consulting Group already has a portfolio of local clients in the manufacturing field and has helped small and medium businesses in developing strategic plans, organizational structures, and achieve operational excellence.
The firm is now working on proposals for prospective customers in China, Taiwan and California.