Op-Ed: We don't have to reinvent the wheel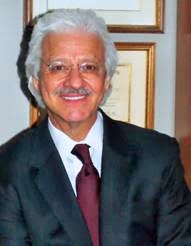 Across-the-board spending cuts and tax increases, until recently, were the solution to deal with Puerto Rico's debt and deficit. Today, the question on everyone's mind should be: how can we improve living conditions and promote spending to help jumpstart our stale economy?
Government and private spending have been and are the lifeblood of our economy. We tend to forget that one person's spending becomes another person's income. At its most basic level, macroeconomics teaches that spending creates income, income creates sales, and sales create jobs; and creating jobs is essential for Puerto Rico future.
Until the present fiscal crisis disrupted upon us, we understood the significance and value of said equation. But instituting tax increases and government spending cuts will ultimately create a greater economic deflation, thereby disrupting the income-sales-jobs relationship.
In our receding economy, it is imperative to incentivize spending to counteract the negative effects of the ongoing recession. Government spending has mostly concentrated on infrastructure projects, which by their very nature require big spending.
However, if the government has no resources, how can we increase spending in infrastructure to help and stimulate our fading and ailing economy, and what government programs are available to help support and encourage private spending in Puerto Rico?
Public Private Partnerships (P3s) are a solution to our economic woes. The Government of Puerto Rico enacted the Public Private Partnership Act (the Act), Act No. 29 of June 8, 2009, thereby creating the Public Private Partnership Authority (Authority), for said purpose.
A P3's goal is to promote collaboration between the public and private sectors to encourage economic development through private investment in both new and existing government infrastructure. This Act addresses the need to improve infrastructure, such as in transportation and energy, create jobs, and promote economic development by making these projects viable when the government is strapped for cash, as it is today.
Never has the need for private investment in Puerto Rico been more pressing than now. Puerto Rico should be focusing on the P3 model as part of the solution to the ongoing recession. This can provide much needed private investment in critical areas such as energy, transportation, and infrastructure in general.
In transportation, the Authority has already successfully executed P3 agreements for the operation and maintenance of the Luis Muñoz Marín Airport and the PR 22 Expressway. With regards to infrastructure, the XXI Century Schools are currently being serviced under a maintenance P3 agreement, and the Caguas-San Juan Commuter Rail Project is currently in the works.
In the energy sector, the government is currently considering the enormously important Puerto Rico Electric Power Authority Revitalization Act, Senate Bill 1523, which among other things, promotes P3 investment in our aging generation plants, as well as the needed development of new, modern, and efficient electric power generation plants, and related energy infrastructure for our ailing energy grid.
Initiatives to create viable enterprises
The government of Puerto Rico also offers tax incentives for industry specific qualified business, which can be combined with the P3 model to create a viable enterprise. As an example, Act 83 of July 19, 2010, also known as the Green Energy Tax Incentives Act (Act 83-2010), provides a 4 percent tax rate for qualified activities in the energy sector, which when combined with the P3 model, can provide a lucrative private investment opportunity.
These incentives help promote private spending, providing a much needed life-line for our weakened economy. The government of Puerto Rico needs to make P3's its priority. P3's will continue to offer the best option for the government to recover from the recession, commence and complete much needed infrastructure projects, and update and maintain other ailing government facilities with minimum government monetary investment and debt exposure.
Like the P3 Act, the Act to Promote the Exportation of Services is another private investment vehicle put in place by the government of Puerto Rico to help boost our ailing economy. Act No. 20 of January 17, 2012, also known as the Export Services Act, was enacted to establish Puerto Rico as an international center for the export of services.
The Export Services Act is intended to encourage local service providers to expand their services outside of Puerto Rico, and stimulate the relocation of service providers into Puerto Rico. The Export Services Act allows businesses in areas such as tax, legal, and accounting, among other services, to benefit from special tax rates applicable to qualified income from services rendered to customers outside of Puerto Rico. The tax exemption decree from the Treasury Department will constitute a contract with the government of Puerto Rico that is not subject to subsequent legislative changes, providing security for private parties interested in establishing operations in Puerto Rico.
The Export Services Act has been very well-received by local and foreign businesses. Local service providers have been able to grow their business offerings outside of Puerto Rico, and foreign businesses have been able to establish local service centers to reap the tax benefits provided by the Act. Tax and investment firms, architecture and engineering firms, and health and nutrition services have all benefited from the Export Services Act.
All of these benefits come with the investment of private capital in our economy, thereby creating more jobs and helping to strengthen the needed income-sales-jobs relationship in Puerto Rico.