e-Health Connectivity Expo to explore virtues of medical records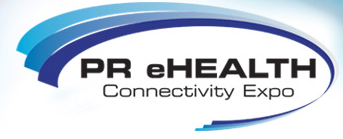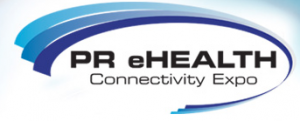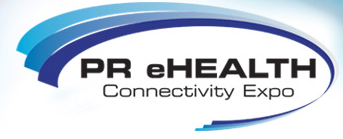 Are you one of those people who, when you get sick, cringe at the thought of spending an entire day going from one doctor's office to another, hauling a pile of papers and X-rays documenting your medical history and test results, just to find out what your health issue may be?
Since most of us are, knowing that in less than five years Puerto Rico's medical community must completely migrate medical records from paper to a web-based, fully linked data bank, may help make getting better a less painful experience.
So far, only about 5 percent of Puerto Rico's medical community has switched from paper to electronic, ahead of the 2015 deadline the federal government has given health practitioners in U.S. jurisdictions to comply.
Those early adopters are not only working to improve the services they offer patients, but have also begun to benefit from the $60,000 in financial incentive U.S. agencies are giving doctors to adopt electronic record technology, Raúl F. Montalvo, recently appointed president of MSO of Puerto Rico Inc. told News is my Business.
"This is something that requires a learning process, but its something the Puerto Rico medical community needs to jump on because we just can't continue to be the last in getting things done. We need to put this on the front burner," said the former Dean of Academic Affairs at the Ponce School of Medicine.
Online medical records will give patients access to their health history from virtually anywhere, information they can share with their doctors, hospitals and pharmacies. Under strict confidentiality parameters, medical service providers will also be able to share information among them to provide efficient and effective care.
Puerto Rico's migration into electronic health records gained speed in March 2010, when the local government received more than $7.7 million from the U.S. Department of Health and Human Services to establish its Health Information Exchange system.
While the public sector is still working on its electronic records initiative, the Ponce School of Medicine has already invested some $6 million to set up the Health Information Technology Regional Extension Center that handles patient data in Puerto Rico and the U.S. Virgin Islands, Montalvo said.
So far, 2,500 medical practitioners have signed up to access the Ponce REC, but are not using it, meaning that about 5,000 or 6,000 patients are missing out on the benefits of the technology, Montalvo noted.
Working to spread the word
Because the conversion deadline is less than five years away, MSO of Puerto Rico Inc.  has stepped up efforts to educate its service providers on the impact of the latest technology and how to work together to continue raising the quality of health-based technological solutions services in Puerto Rico, Montalvo said.
With that in mind, the company, in conjunction with the Ponce REC, will be sponsoring the first e-Health Connectivity Expo, an all-day affair taking place Aug. 19-20 at the Puerto Rico Convention Center to inform about the latest advances in medical technology and healthcare.
"We have to create awareness of these tools that are available, which while initially may require a bigger effort to implement, will no doubt have a great impact on the profession and the patients we serve," Montalvo said.
"Furthermore,  through this initiative the federal government is looking to reduce healthcare costs and improve quality of services, two things that would benefit Puerto Rico greatly," he said.
While he did not have a specific figure handy, Montalvo estimated that medical costs represent about 14 percent of Puerto Rico's Gross Domestic Product. Less than 10 percent of the island's 3.8 million residents lack health care coverage, he said.
"We have an excellent government healthcare plan in place that has had a great impact on many people. However, it is facing cost challenges, and one way to lower those costs is to eliminate waste, in this case, duplicate medical procedures and tests," said Montalvo. "Conservatively speaking, reducing waste could represent savings of between 10 percent and 15 percent for the government."