Entrepreneur Ghaffar sues former business partner Paulson for $50M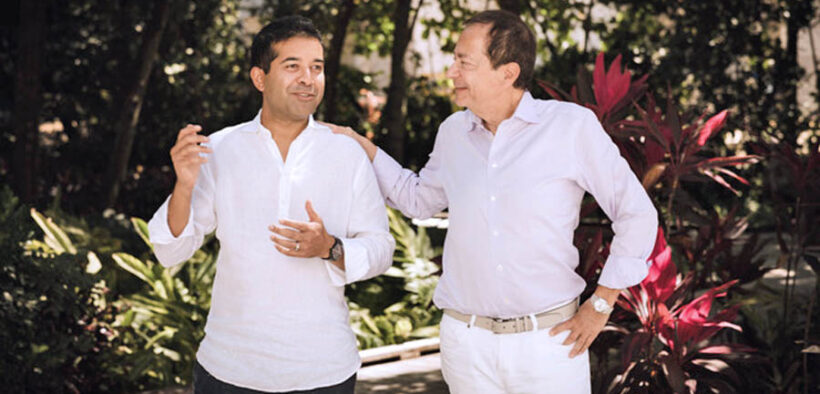 Fahad Ghaffar, who until earlier this year was the face of Paulson & Co., has filed a $50 million lawsuit against his former business partner John Paulson in the U.S. District Court for Puerto Rico.
The 14-page document also names as defendants Paulson Prv Holdings LLC and the 2009 Family Trust.
"In February 2022, based on misrepresentations made by John Paulson on behalf of the 2009 Trust, Mr. Ghaffar invested $17 million into a note made by defendant Prv Holdings which was to be converted to a 50% equity interest in non-party F40," which was not delivered, according to the lawsuit.
Prv Holdings is wholly owned by the trust and was formed as a "vehicle through which Paulson would conduct certain Puerto Rico based business," the lawsuit states. F40 LLC is a Puerto Rico-based company and is wholly owned by Prv Holdings.
"In connection with the sale of the convertible note to Mr. Ghaffar, Paulson misrepresented both the terms of the profits interest that would be paid as consideration for the note and the conversion feature," it stated.
"As if that was not enough, Paulson then exploited Mr. Ghaffar for 16 months of services while giving lip service to the misrepresented terms of the convertible note which he slickly failed to ever produce," according to the lawsuit in which Ghaffar said Paulson was involved in "deceitful and wrongful conduct."
In the lawsuit, Ghaffar claims that after he purchased the convertible note, Prv appointed him as the president and CEO of F40, and he "served dutifully in that role without pay until August 2023."
Rafael Cedeño-Paulson, executive vice president and spokesperson for Paulson PRV, reacted to the lawsuit, saying, "This is baseless attempt to deflect attention from the gross misconduct that Fahad has committed."
"We are conducting an independent investigation to fully document these cases. We will be filing a complaint which will show numerous instances of misconduct, misappropriation of funds, fraud and self-dealing involving himself, family members and associates across almost all Paulson entities in Puerto Rico," he said.
"The complaint will be filed shortly and will be a public document. Fahad was a former executive of Paulson PRV and was terminated, for cause, on July 31. Fahad no longer has any responsibilities at Paulson PRV or any of its affiliates," he added.
Ghaffar met Paulson around 2013, which is when they began working together and, at times, co-investing.