EPA grants $2.4M for Puerto Rico environmental justice projects, $1M to San Juan for climate action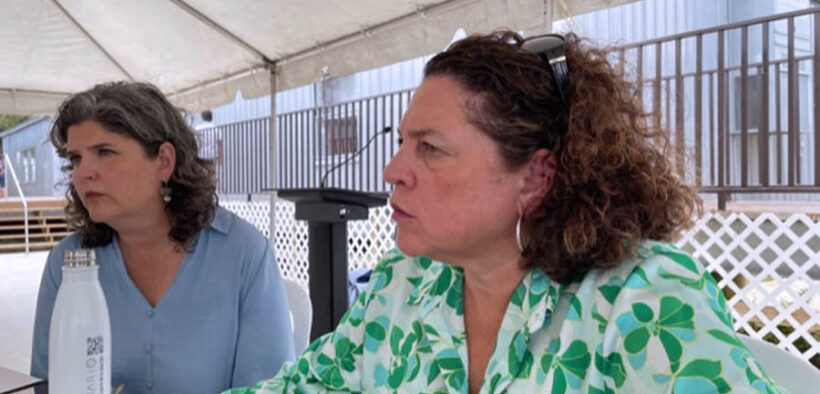 The U.S. Environmental Protection Agency (EPA) announced that, as part of President Biden's Investing in America agenda, the agency will provide $2.4 million in funding for four projects across Puerto Rico that promote environmental justice.
Three community organizations and one municipality have been selected to receive funds through the Environmental Justice Collaborative Problem-Solving Cooperative Agreement (EJCPS) and the Environmental Justice Government-to-Government (EJG2G) programs. These projects aim to support underserved communities by promoting cleaner air and water and implementing climate resilience initiatives, focusing on "community outreach, climate resilience and nature-based" solutions.
"These grants show our continuing commitment to advancing environmental justice in communities across Puerto Rico," said Lisa F. Garcia, EPA regional administrator. "EPA Administrator Regan toured areas of Puerto Rico as part of his 'Journey to Justice,' and made a commitment to take actions side by side and assist communities that have borne an unfair burden of environmental pollution. These grants further build on our efforts to support environmental and climate justice efforts here in Puerto Rico."
Resident Commissioner Jenniffer González-Colón welcomed the announcement, congratulating the nonprofit organizations and municipalities selected. "The federal resources made available by Congress will enable them to continue supporting their projects of environmental improvement for our communities. We all look forward to the fruits of this effort in a better quality of life for our residents."
The grants support the Justice40 initiative, aiming to deliver 40% of certain federal investment benefits to disadvantaged communities. The EJCPS program is designated for small nonprofit organizations — "which are defined as having 5 or fewer full-time employees, thus ensuring that grant resources reach organizations of lower capacity that historically struggle to receive federal funding," according to the news release — assisting them in addressing local environmental and public health issues.
Eleven of the organizations selected for EJCPS this year are receiving more than $1.6 million in total. EJCPS recipients in Puerto Rico are receiving $500,000 each for various environmental initiatives.
The selectees are Atma Connect, for its Grassroots Leadership, Education and a Safe Water Quality Network;
PathStone Corp., for its Environmental Justice Collaborative Problem-Solving project in Arecibo, Barceloneta and Utuado, Puerto Rico; and Sociedad Ambiente Marino, for its project, Puerto Rico Planning for Locally Led Adaptation.
The EJG2G grant will help the Municipality of Vega Baja receive more than $978,000 to manage blighted properties and associated health and environmental risks.
The EPA said Biden has prioritized environmental justice, resulting in Congress approving significant investments in environmental and climate justice initiatives. The agency pointed to the Inflation Reduction Act, which created "the largest investment in environmental and climate justice in U.S. history. EPA received $3 billion in appropriations to provide grants and technical assistance for activities advancing environmental and climate justice."
Among the initiatives was the creation of 16 Environmental Justice Thriving Communities Technical Assistance Centers with $177 million in funding, focusing on communities disproportionately affected by environmental harm and pollution.
"EPA has also launched and will award funds through the $550 million  Thriving Communities Grantmaking Program before the end of 2023," the agency added.
EPA awards $1M to San Juan for climate action initiatives
In related EPA news, the agency awarded $1 million to the Municipality of San Juan under its Climate Pollution Reduction Grants (CPRG) program. The funding, made possible by the Inflation Reduction Act, will aid the island's capital in developing climate action plans utilizing innovative strategies to curb climate pollution and foster a clean energy economy in the metropolitan area. The grant complements an additional $3 million allocated to Puerto Rico's government for climate action planning through the CPRG program.
San Juan's Planning Office will use the funds for the plans, and will collaborate with Puerto Rico's Planning Board, the Department of Transportation and Public Works Department, among others, focusing on low-income and disadvantaged communities to ensure significant public participation.
On Sept. 20, the EPA announced the availability of $4.6 billion in grants aimed at implementation. Eligible applicants will compete for these grants, intended to fund actions in their specific climate action plans, with a focus on measures that achieve the most significant greenhouse gas emission reductions. The deadline for state and local governments to apply for these CPRG implementation grants is April 1.