FCC lays out requirements to test Puerto Rico/USVI wireless services, speeds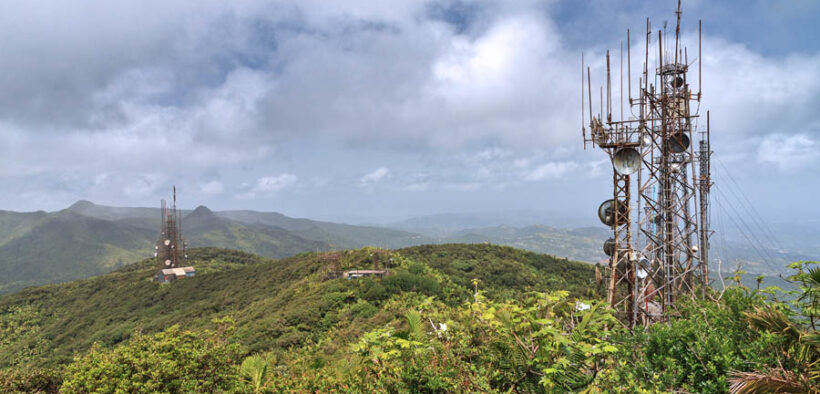 The Federal Communications Commission recently published the guidelines that mobile companies that received millions from the Bringing Puerto Rico Together Fund and the Connect USVI Fund (the PR-USVI Funds) should use to confirm they did the work required to improve their networks post 2017 hurricanes.
After Hurricanes Irma and María devastated Puerto Rico and the USVI, and virtually wiped-out communications, the FCC created the PR-USVI Funds, which authorized some $385.9 million in universal service support to facilitate the hardening and deployment of advanced broadband networks on the islands.
"More than $258 million of this funding was dedicated to support the expansion and hardening of 4G long term evolution (4G-LTE) and 5G-New Radio (5G-NR) technologies for voice and broadband services in the territories over a three-year period," the agency stated.
Nearly all the eligible mobile providers elected to receive support from the PR-USVI Funds to deploy state-of-the-art 4G-LTE and 5G-NR communication networks.
As a condition of receiving mobile support, the FCC required that providers meet interim and final network coverage area milestones and network performance speeds. At the end of the three-year term of support, each mobile support recipient must have restored its mobile network coverage to an area that is equal to or greater than 100% of its pre-hurricane network coverage, the FCC explained.
Mobile support recipients must show, by no later than Jan. 30, 2024, that they fully restored or expanded on their coverage prior to the 2017 hurricanes. Furthermore, they must demonstrate that their networks provide the required high-speed transmission rates.
In Puerto Rico, all three major providers — Liberty Puerto Rico, Claro Puerto Rico, and T-Mobile — received funding, as well as smaller companies covering regional areas.