FCC proposes expanding availability of in-flight Wi-Fi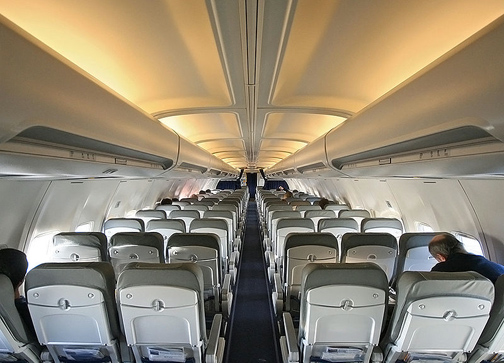 The Federal Communications Commission is looking to expand the availability of in-flight broadband connectivity to airline passengers by proposing the establishment of an air-ground mobile broadband service system to communicate with planes, while taking advantage of technical innovations to expand sharing of certain spectrum among users.
"Expanded availability of in-flight Wi-Fi will help meet demand from travelers to connect to a full range of communications services while flying in the contiguous United States," the agency said in a notice issued late last week.
"More options for in-flight broadband are likely to increase competition, improve the quality of service, and lead to lower prices.  Improved connectivity benefits business and leisure travelers alike in their desire for ubiquitous broadband access to keep in touch with work, family, and friends while flying," the FCC further noted.
The FCC proposes to establish this air-ground mobile broadband service as a secondary allocation in the same band used by satellite companies for fixed-satellite service uplinks on a primary basis and by certain U.S. government services on a secondary basis. The service would be required to protect primary FSS in the band from harmful interference and to coordinate with other users in the band, the agency warned.
The agency's proposal could take a few years to fully materialize, but is the latest step toward enabling passengers to have access to high-speed connections during their trips.
"The reality is that we expect and often need to be able to get online 24/7, at home, in an office or on a plane," FCC Chairman Julius Genachowski said, according to a The New York Times story. "This will enable business and leisure travelers aboard aircraft in the United States to be more productive and have more choices in entertainment, communications and social media, and it could lower prices."
The agency's proposed rulemaking proposes drafting the technical rules related to the service, so that it does not cause harmful interference with other services, as well as seeks comment on licensing rules. The agency would award companies licenses via auction to offer the service in either two 250-megahertz blocks, one 500-megahertz block, or some other spectrum block size.
At present, most major airline carriers offer on-board Wi-Fi access on cross-country flights through agreements with third-party providers. Most of the time, those connections can be costly and slow when compared to traditional broadband services.