FEMA assigns $114M+ to repair water treatment plant for La Plata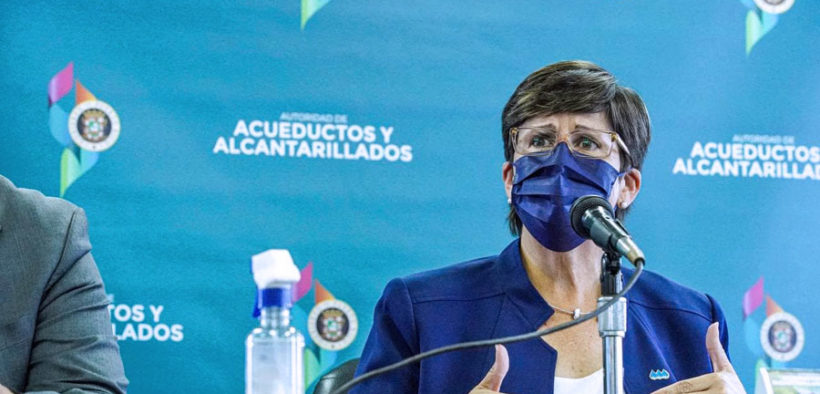 The Federal Emergency Management Agency (FEMA) recently approved more than $114 million to repair the Enrique Ortega Water Treatment Plant, which has the capacity to treat about 85 million gallons of water per day for clients of the La Plata Reservoir.
An asset of the Puerto Rico Aqueduct and Sewer Authority (PRASA), this plant services about 475,000 residents in the Toa Alta region, which comprises six municipalities.
The funds aim to optimize the water treatment process including stabilization, oxidation, and disinfection. In addition, the work includes replacing water supply pumps and the chemical feed systems, which are essential for effective water treatment.
Other repairs to the existing main control building at the facility are contemplated, which includes architectural components as well as upgrades to the plant's control room.
"Through this approval, we seek to strengthen the water treatment system on the island, which is an essential component during disasters. We will continue working closely with PRASA and the government of Puerto Rico to ensure that our communities have a better infrastructure for this vital service," said Federal Disaster Recovery Coordinator José G. Baquero.
To face disasters like Hurricane María and help reduce and prevent future damage in similar events, this project includes over $2.3 million for hazard mitigation activities. These include the installation and relocation of a new motor control center and building to minimize flood damage, the installation of geotextile fabric over slopes to prevent future erosion from heavy rains and runoff, and the replacement of damaged lights and components with units that are more resistant to high velocity wind and wind driven rain.
"The Enrique Ortega Treatment Plant is one of PRASA's largest and most important plants. The Authority, together with FEMA and COR3, has worked hand in hand without interruption to obtain authorization for these projects for the benefit of our clients," said PRASA Executive President, Doriel I. Pagán.
The funds to repair the La Plata plant are part of PRASA's recovery budget of $3.6 billion under FEMA's Accelerated Awards Strategy, know as FAASt. So far, 41 subprojects have been approved for a total of more than $1.1 billion. Additional funding for hazard mitigation activities for these water system projects total over $26.3 million to date.
To date, FEMA has obligated $29 billion in Public Assistance funds for roughly 10,400 projects that will support the rebuilding of a more resilient Puerto Rico.