First BanCorp. reports $305M in net income for '22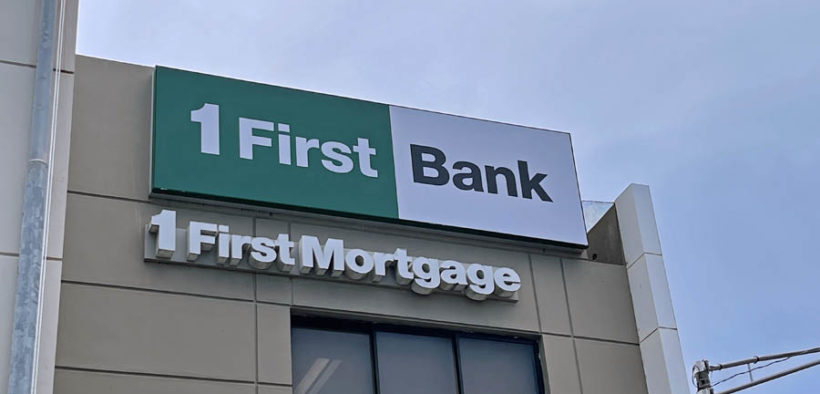 First BanCorp., the parent company of FirstBank Puerto Rico, reported net income of $73.2 million, or $0.40 per diluted share, for the fourth quarter of 2022, compared to $74.6 million, or $0.40 per diluted share, for the third quarter of 2022, and $73.6 million, or $0.35 per diluted share, for the fourth quarter of 2021.
For the year ended Dec. 31, 2022, the financial institution reported net income of $305.1 million or $1.59 per diluted share, compared to $281.0 million, or $1.31 per diluted share, for the year ended Dec. 31, 2021.
"We closed the year with another strong quarter of organic growth and notable improvement across franchise metrics," said First BanCorp. CEO Aurelio Alemán. "We generated $73.2 million in net income, or $0.40 per diluted share, and reached $122.2 million in pre-tax, pre-provision income, highlighting once again our solid earnings generation capacity and expense management discipline."
The bank's loan portfolio grew by $254.3 million during the quarter, driven by strong loan origination activity, particularly in the commercial and consumer business segments.
Net interest margin expanded by 6 basis points, asset quality improved, and we reached the lowest efficiency ratio among our peers at 48.02%.
"In line with industry trends, core deposits, net of brokered and government deposits, decreased by $314.9 million during the quarter as households unwind excess liquidity associated with pandemic-related programs. Our main market continues to be supported by a large amount of disaster relief funds flowing into the economy, strong consumer demand, and positive labor market trends," he said.
Over the course of 2022, the financial institution registered organic loan growth of $762 million or 10% (excluding U.S. Small Business Administration Paycheck Protection Program loans and strategic reduction of residential mortgages), achieved a record pre-tax pre-provision income of $475.3 million, up 21% when compared to 2021, and reached a decade low non-performing asset ratio of 0.69%.
"Responsible and value driven capital allocation has allowed us to grow the franchise and invest for the future, while supporting our communities and colleagues and returning approximately $363 million, or 119% of 2022 earnings, to our shareholders through repurchases of common stock and the payment of common stock dividends," Alemán said.
The executive added that FirstBanCorp. remains "vigilant to changing global economic conditions and the effect that restrictive monetary policies may continue to have on the overall inflationary environment."
"We believe that our organization has ample experience navigating uncertainty and is well equipped to manage rising market challenges going into the next cycle. We're highly encouraged by the growth prospects in our main market which should continue to benefit from rebuilding activity over the next few years," he said.