FirstBank finances new Red Mango in Old San Juan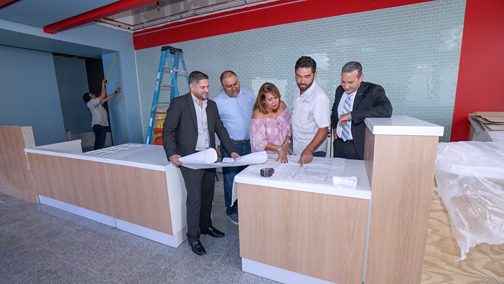 FirstBank has granted Red Mango franchisee Cheliz, Corp. an SBA 7(a) program loan to establish its 14th restaurant in Old San Juan, the bank announced Tuesday.
This financing allowed the restaurant's owners to remodel the property, buy inventory and equipment, and cover operational expenses. The 1,230 square-foot space, located across from Plaza de Armas in the Old City, has the capacity to accommodate up to 40 customers. It is scheduled to open in early April.
The new restaurant's location in a tourist area will benefit both residents and visitors looking for a variety of options and a light, nutritional menu, company officials said. The business is expected to generate eight direct jobs, thereby contributing to Puerto Rico's economy.
"This financing shows that FirstBank continues to promote entrepreneurism, and what better example than helping the entrepreneurial husband-and-wife team of José A. Rodríguez and Jazmin Coralys Caraballo, who had the opportunity and the initiative to start their own business. It is our duty to help them materialize their business plans," said Ildefonso Rodríguez, vice president of the Small Business Unit at FirstBank.
"The SBA 7(a) Program grants loans of up to $5 million and the funds may be used for purchasing commercial property, refinancing commercial debts, improvements, and operational capital, among other uses," Rodríguez added.
The advantages offered by SBA guaranteed loans include: more competitive interest rates, longer repayment terms, and financing for new businesses. Monthly payments may be lower in comparison to conventional business loans, and the applicant's contribution may be as low as 10 percent of the total project cost, while the usual requirement with conventional business loans is 20 percent to 50 percent, Rodríguez added.
Engineer José L. Soto of Space Innovations was in charge of construction and improvements of the location.