FirstBank launches zero-balance checking account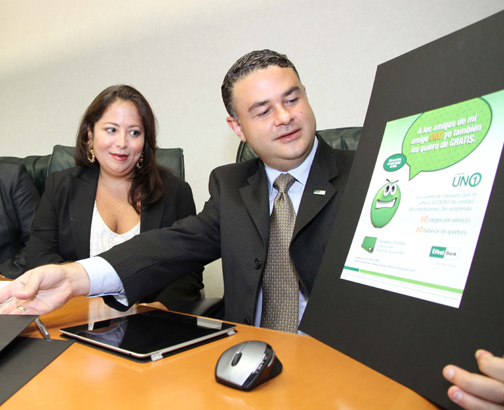 As part of its strategy to increase customer deposits, FirstBank announced Wednesday the launch of "Cuenta 1," a checking account for individuals that carries no service fees, does not require a minimum opening balance or minimum monthly balance.
While the banking industry has declined in deposits during the past year, FirstBank has increased its customer deposits by 2.29 percent over the previous quarter and by 6.48 percent over the same quarter last year, according to its market share report for the second quarter of 2011.
"In 2007, FirstBank identified as a priority growing customer deposits during 2010 and increased its efforts to reduce its reliance on brokered CD's," said Ginoris López-Lay, FirstBank's executive vice president of personal banking and business. "During that period, we achieved the highest growth in customer deposits at 25 percent, representing 39 percent of total market growth for that period. The highest achieved by any competitor and without participating in a bank consolidation."
A key part of FirstBank's deposit growth strategy has zeroed-in on offering products that meet current consumer needs, company officials said.
"After studying the market, we decided to design the 'Cuenta 1' product that would meet the transactional needs of individuals," said López-Lay. "This product also gives us the opportunity to attract to the bank a segment of the population had no banking relationship or those who, due to their income, want a simpler account that will not charge them."
"Cuenta 1" has an zero balance opening, zero minimum balance, zero monthly service charges, zero charges for ATM at FirstBank and other banks, the first checksbook is free, no limit on the number of checks per month, and includes a VISA and ATM debit card.