Former Agriculture chief Rivera-Aquino tapped to chair gov't investment board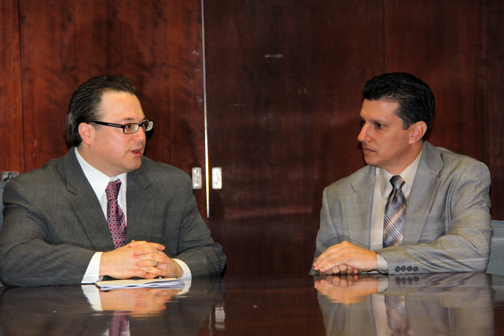 Javier Rivera-Aquino, who until late last year headed the Agriculture Department has been appointed executive director of the Puerto Rico Industrial Development Company's Puerto Rican Industry Investment Board, through which he will advocate for greater participation of local companies in government procurement activities, administration officials said Monday.
The JIIP, as the board is known for its initials in Spanish, aims to support locally owned companies to encourage the creation of more and better jobs and maximize local economic development, said Economic Development Commerce Secretary, José Pérez-Riera, who also heads Pridco.
"[Rivera-Aquino] has a long history as an advocate and promoter of Puerto Rican products. During his tenure as Agriculture Secretary, he headed policies that presently promote the consumption of local products in Puerto Rico and in other jurisdictions," said Pérez-Riera, noting the Senate must approve Rivera-Aquino's designation.
Meanwhile, Rivera-Aquino said he would continue to work in defense of the local industry from his new position.
"I have always promoted products by Puerto Rican companies. This appointment gives me the chance to broaden my scope," he said. "Now I will be defending not only the consumption of agricultural products, as I did in Agriculture, but back all the local industry including non-professional services, manufacturing and distribution, among others.
Designation finds support in trade groups
Rivera-Aquino's appointment has been well-received by several of the island's larger trade organizations, namely the United Retailers Association (known as the CUD), the Puerto Rico Products Association and the Puerto Rico Manufacturers Association.
While CUD President Ignacio Velóz called Rivera-Aquino "an ally of small entrepreneurs," Vicente Sánchez, head of the Products Association, said the "decision to appoint a professional to ensure that agencies not only comply with the law, but promote the purchase of products and services made in Puerto Rico is to bet Puerto Rico's economic development with our own resources and our own efforts."
Meanwhile, PRMA President Pedro Watlington said Rivera-Aquino's "power to convene enables him to raise the level of awareness about the importance that consuming products made in Puerto Rico has on our economy and on job creation."