Freddie Mac, Fannie Mae extend foreclosure sale suspension in P.R/USVI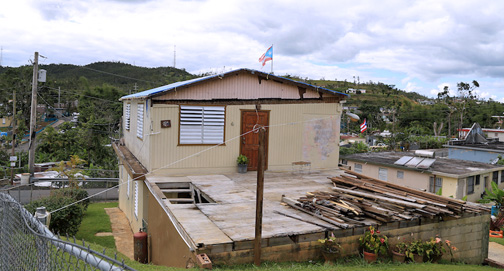 Freddie Mac and Fannie Mae announced they are both extending the suspension of all foreclosure sales through May 31, 2018 for mortgaged premises located in jurisdictions designated as Eligible Disaster Areas in Puerto Rico and the U.S. Virgin Islands as a result of Hurricane Irma or Hurricane María.
The decision is effective immediately. This extends relief announced previously to help ensure borrowers continue to receive the assistance they need, the agencies stated.
"In continued support of the victims of Hurricanes Irma and Maria, we are extending this relief," Fannie Mae said in a statement.
However, the agencies noted that the mortgage loan servicer may choose to proceed with the foreclosure sale on a mortgage prior to May 31, 2018 if:
The mortgaged property has been identified as vacant or abandoned provided that a property inspection has been completed to confirm that; and
The servicer has completed its property inspection and confirmed that there is no insurable damage or ability to receive Federal Emergency Management Agency funds on the property.
The temporary suspension does not apply to properties in any other jurisdiction similarly designated as a result of the 2017 hurricanes. The agencies will continue to monitor the situation and reevaluate requirements as circumstances dictate, they stated.