Gov't creates task force to boost commercial ties with DR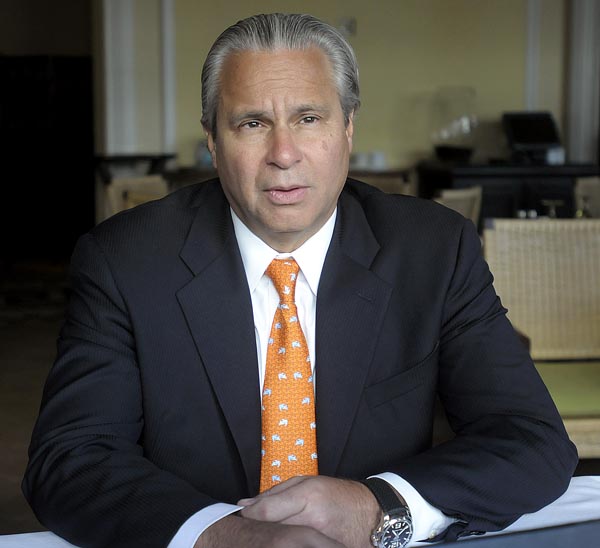 Looking to boost exchanges in key areas such as agriculture, manufacturing and energy, and reestablish direct trade routes between Puerto Rico and the Dominican Republic, the Department of Economic Development and Commerce has created a task force responsible for promoting commercial ties between the islands.
"At a given time, Puerto Rico was the Dominican Republic's second most important business partner. Over the years we have lost ground and are currently in fourth place," said Economic Development and Commerce Secretary Alberto Bacó. "With the creation of this task force we recover that lost ground."
The task force includes representatives from the Puerto Rico Trade and Commerce Department, the Agriculture Department, the Puerto Rico Ports Authority and the Puerto Rico Industrial Development Company.
The group had its first meeting Monday with a delegation from the Dominican Republic, led by Temístocles Montas, Minister of Economy, Planning and Development, "with whom we have made ​​a commitment to work to maximize our commercial relations," Bacó said.
Both countries seek to promote trade in agricultural and livestock sectors, the manufacturing industry and energy issues. As part of the projects that the Dominican Republic seeks to develop in Puerto Rico are the construction of a submarine power cable between the two islands, which if feasible, would allow the exchange and sale of energy.
In the agricultural sector, Dominican private industry representatives raised the possibility of several projects, among them acquiring land to harvest grains to feed dairy cows in Puerto Rico and the neighboring island nation.
As part of these initiatives, Economic Development and Commerce is working on reestablishing a direct commercial maritime route between Puerto Rico and the Dominican Republic. In addition, the task force will conduct an analysis of the Free Trade Act in effect between the two islands so as to identify windows of opportunity that help promote economic development for both.
"Many factors bind us to the Dominican Republic, the language, the culture, our proximity. Not to mention the large population of Dominicans living in our island, who just as Puerto Ricans do, work hard for a living," Bacó said. "I think that bridging trade ties with that country should be a priority in our agenda."
One of the Economic Development and Commerce's 15 strategic initiatives is to promote the development of high-impact projects extracting capital from South America and the Caribbean. During April, Bacó will travel to the Dominican Republic to continue working on these efforts and see them come to fruition.