Guaynabo's Trans-Oceanic Life Insurance Co. nabs strong A.M. Best review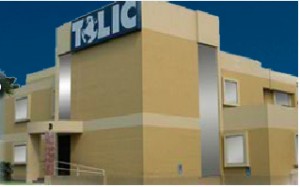 Guaynabo-based Trans-Oceanic Life Insurance Company this month received a strong review from credit ratings agency A.M. Best Co., which revised the outlook for the issuer credit rating to positive from stable, to "bbb," and affirmed the financial strength rating (Fof B++ (Good), while giving it a stable outlook.
The revised outlook for the ICR reflects TOLIC's "trend of stable and profitable operating results, continued high risk-adjusted capitalization and increased net premiums written. The outlook also reflects TOLIC's favorable market position in the individual accident and health line in Puerto Rico," A.M. Best said in a statement outlining its review.
However, the credit agency noted that TOLIC's positive rating factors are partially offset by its "significant reliance on the individual accident and health business for profitability, inherent risks associated with this core line of business and the overall weak state of the Puerto Rican economy."
Still, A.M. Best notes that TOLIC has managed this line of business effectively and exhibited stable and profitable results throughout the years.
Key rating factors that may result in positive rating actions include an improvement in TOLIC's product diversification, continued positive operating results and maintenance of high risk-adjusted capitalization. On the flip side, negative rating actions could result from a significant decrease in the company's risk-adjusted capitalization, considerable operating losses and further product concentration.