High energy costs spark online grassroots movement, possible bill boycott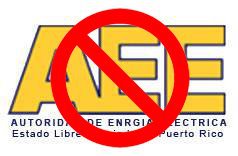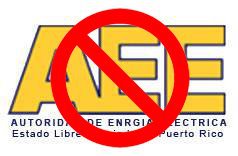 A movement that has been brewing on Facebook for the past two weeks driven by Todo PR contra el Abuso de la AEE (All of Puerto Rico against PREPA's abuse), could result in thousands of consumers disputing their energy bills in coming months, as a way of pressuring the Puerto Rico Electric Power Authority into lowering energy costs.
The group, which since launching 16 days ago has garnered more than 48,500 followers, issued a statement Thursday that included a list of demands and actions to protest the "high cost of energy and lack of transparency" at the agency.
In its statement, the group warned that its first course of action would be to "object our monthly bill to require its breakdown and and an explanation of the origin of all the costs that appear in it, according to the administrative procedure provided by Law 33."
Law 33 allows customers to file a formal complaint and request an investigation of their bill, without exposing themselves to getting their power shut off. Claims can be filed in person at PREPA's commercial offices, over the mail, or through the agency's website: www.aeepr.com. Todo PR contra el Abuso de la AEE urged consumers to organize into groups when going to object their bill at a commercial office.
Meanwhile, Todo PR contra el Abuso de la AEE asked for the immediate resignation of PREPA Executive Director Miguel Cordero, due to "the complete failure of his cynical management, the scandalous and abusive salary he enjoys and the suspect bonus scheme witch which he rewards himself."
Second, the group that claims to have no leaders but "responds solely and exclusively to the wellbeing of the people of Puerto Rico" also demanded an end to the agency's wasteful ways and the immediate release of all public documents related to PREPA's operations.
"As suggested by members of this government and as demanded by the press, the agency's neuralgic matters must be handled with full transparency," the group said in a statement released Thursday.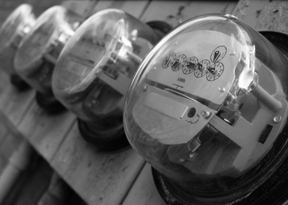 The indignation over the island's high energy costs has been gaining power in recent years and exploded in the past month in the wake of significant — and unwavering — monthly increases, the network's poor performance during Hurricane Irene, and after word got out about Cordero's significant productivity bonuses, which reportedly add up to $120,000 in the last two years, on top of his hefty salary.
The group demanded a "considerable" drop in energy costs and serious action leading to such purposes, as well as a full breakdown of all of the charges that appear on the monthly bill — including the cost of fuel charge, which has long been a mistery for consumers.
Todo PR contra el Abuso de la AEE gave the powers that be at PREPA and the government a two-week deadline to act on the list of demands before taking action.