Houzze PR to expand to Puerto Rico's western region later this year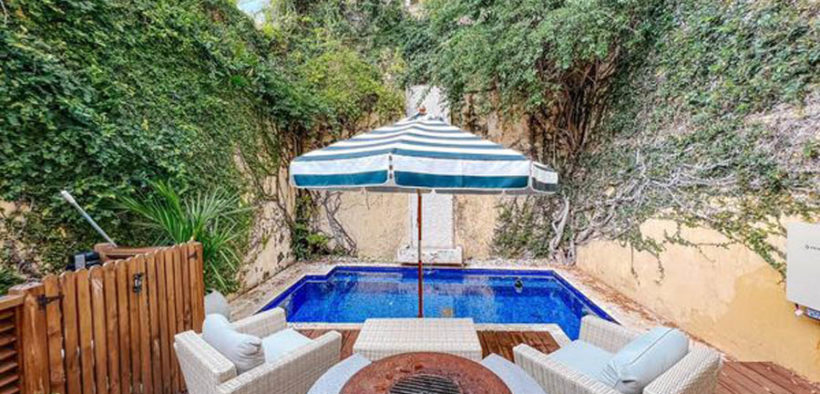 Houzze PR, a local company that offers management and maintenance services to vacation property owners, such as Airbnb's, is planning its expansion to the west side of Puerto Rico this year, as it signs up more more clients, company officials said.
The company currently manages 80 properties in areas like Old San Juan, Condado, Río Grande, El Yunque, Humacao, and Fajardo.
"Our plan is to expand this year, and in fact, there is a house right now in Lajas that we're putting together, and we're decorating it ourselves," said Rafael Báez, co-founder of Houzze PR.
"We have three more properties in Rincón that are finalizing the contracts," said Báez.
Houzze PR has more than 40 employees in several areas, such as cleaning, property inspection, messaging, finance and accounting, courier, handypersons, construction, landscaping, design, and swimming pool keepers.
"We started this out as a hobby, but in 2019 my partner and I invested $5,000 each that we had in savings and at first it was not very common to manage properties, so it was quite a challenge and we never thought we could turn up like it has," said Báez.
Báez also explained that long-term, they want to buy properties to manage, and currently are looking at two properties in Río Grande and would divide the business into properties owned and managed by Houzze PR, and managing client vacation properties.
"We approach the owners and try to maximize the potential of these properties, since it is used very little in the year, the owners pay rent, maintenance, and if the houses are not used, they break down and the house might even get mold," said Báez.
Houzze PR invoices the clients 20% to 25% of the gross generated by the property´s use by tourists or locals vacationing throughout the island and keep the property in "good condition" during the person's contract.
In 2022, the company increased 100% in properties, and they expect to keep up this pace this new year.
The company recently launched its website to facilitate their services through an event in which some 58 of the vacation property owners attended to showcase one of the properties and their services in administration, marketing, decoration, maintenance.