Puma study: LatAm immersed in globalization process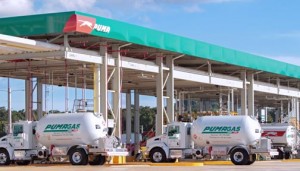 Puma Energy, the global integrated midstream and downstream energy company, has commissioned 'The Changing Face of Latin America," the latest study in a series of in-depth reports in collaboration with independent economic advisory firm Llewellyn Consulting.
This report centers on the prospects for Latin America, a region with more than 30 countries, and the world's second-most urban region, home to around 10 percent of the global population, which has become ever more integrated in the global economy.
It focuses on the region's sources of future growth, its potential, and the various challenges it faces, including importantly meeting substantive infrastructure and energy supply needs. In so doing, it maps out investment and broader business opportunities for forward-thinking companies such as Puma Energy.
"Our rapid growth across Latin America has given Puma Energy a strong foothold in some of the region's fastest-growing markets," said Rodrigo Zavala, chief operating officer for the Americas for Puma Energy. "Our focus is clear: To deliver oil products to parts of the world where our customers, businesses and communities need them most."
Among its findings, the study concluded that Latin America has increasingly become immersed in the globalization process in recent decades.
"Over recent decades the world economy has been transformed by the globalization of international trade and finance, the IT revolution, the evolution of a transcontinental oil market, and a shifting balance of economic and political power between the world's regions," the study noted.
"Latin America has become deeply immersed in this process and it is no exaggeration to say that it has been one of its success stories. Today, perceptions both within Latin America itself and across the world at large are altogether more positive than 30 years ago, when the region was commonly associated with a litany of missed opportunities, and many countries seemed incapable of breaking out of the 'middle-income trap'," the study further concluded.
LatAm growing source of energy demand
Latin America produces around 9 percent of the world's Gross Domestic Product and its share of global GDP has remained broadly constant since the mid-1990s, notwithstanding the rapid rise of China and India, the report showed.
As Latin America grows and develops, its demand for energy will increase dramatically. Over the coming 20 years the region's demand for energy is expected to grow by some 50 percent, and its demand for oil by more than 20 percent.
Energy demand by the 34-member countries of the Organization for Economic Co-operation and Development, by contrast, is projected scarcely to increase, and the demand for oil to fall, by around 20 percent, the report noted.
Region still faces 'significant challenges'
Notwithstanding the region's progress and development, as with all regions undergoing structural change, Latin America must continually confront a range of challenges, not least the recent sharp fall in many commodity prices. If economies are to come close to maximizing their potential and grow sustainably, greater sectorial flexibility and diversity remain a priority, the report noted.
"In addition, each country's structural policies need to evolve as the economies themselves become ever more complex and the world around them changes: minds must remain open to new and better trade agreements; infrastructures need to be modernized; environmental issues need to be confronted; and income inequalities and matters of inclusivity addressed," the study stated.
Notwithstanding these challenges, the prospects for Latin American countries springing the "middle-income trap' have significantly improved, and it is likely that the region will play an increasingly important role in the global economy over coming decades, the study concluded.