Kraft Foods reinvents itself by splitting in 2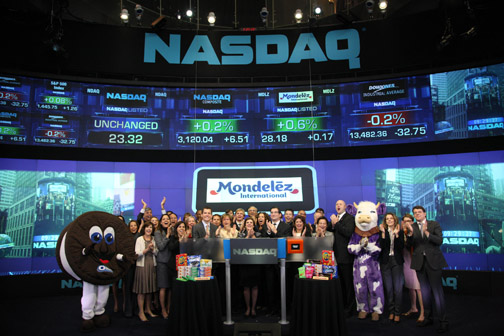 As it marks its 109th anniversary, Kraft Foods Group is emerging as a new public food and beverage company, splitting into two separate and independent companies: Kraft Foods Group (grocery) and Mondelēz International Inc. (snacks).
In Puerto Rico, the company will be known as Kraft Foods Group Puerto Rico, LLC and will be headed by General Manager Freddy A. Almonte-Ramírez.
"We're making history by creating a company with a new spirit and the soul of a legendary brand," said Almonte-Ramírez. "We're telling a 109-year-old story that now is retold and fully redesigned."
The new Kraft Foods Group generates $19 billion in sales in the United States, with a portfolio of iconic brands preferred by consumers that can be found in pantries and fridges at 98 percent of American homes. Ten of those brands generated sales of $500 million or more in 2011; while another 17 brands reported sales of $100 million or more during the same period.
Meanwhile, Mondelēz International Inc. is making its local debut to carry on the work of promoting well-known snacks including Oreo, Chips Ahoy, Trident. Dentyne and Tang.
"Our name may be new, but we have been doing business in Puerto Rico for many decades. Today marks the beginning of a very exciting future, we are celebrating our essence: creating delicious moments of joy," said Gustavo Armstrong, general manager of Mondelez International Puerto Rico, who until the split was general manager of Kraft Foods in Puerto Rico.
"This division seeks to empower each of these companies so they can focus on the nature of their business, reaching maximum potential within their specialized area," Armstrong said. "Our commitment to Puerto Rico is intact. We want to keep growing, getting closer to consumers and strengthening our innovation platform to continue to maintain market leadership."
Among Kraft Foods' most relevant brands in Puerto Rico are: Oscar Mayer, Planters, Kraft (Singles, Mac & Cheese), Velveeta, Philadelphia, Jell-O and Capri-Sun, which put the company as market leader in food categories in which it is present. The company is also strong in the cheese category, as island residents consume 60 percent of total production of sliced Velveeta cheese, company officials said.