Lateral Strategy authorized to offer unique design certification in Puerto Rico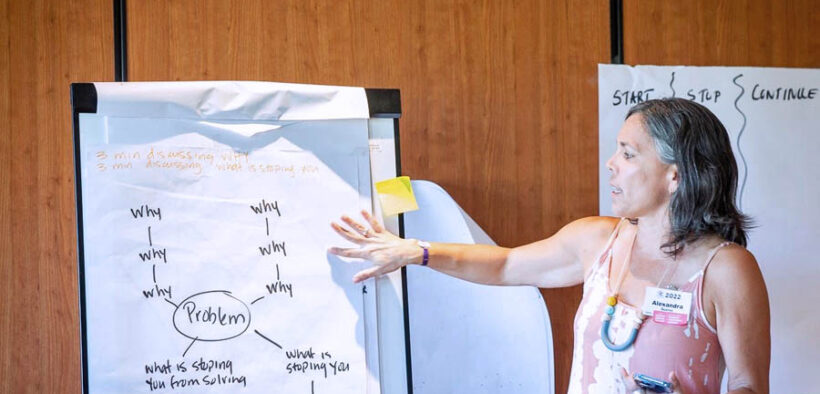 Puerto Rican firm Lateral Strategy, which specializes in business innovation and organizational solutions consulting, is now the sole company authorized to certify individuals and organizations in Design Thinking and Human-Centered Design in Puerto Rico and Latin America. 
The firm employs Mural model collaboration, which is used by 95% of Fortune Magazine's list of most relevant companies, the media release noted.
Alexandra Súarez-Carlo, founder and leader of Lateral Strategy, has more than 15 years of experience in consumer research and strategic planning in the stateside, Puerto Rico and Latin American markets.
"In recent years, the ways in which organizations operate have changed significantly," Súarez-Carlo said. "Today's challenges require quick, creative and customized solutions. User-centered design addresses these challenges collaboratively and places the user at the center of decision-making and problem-solving."
She explained that the "partnership allows us to make certification costs more accessible to local companies seeking innovative solutions and active involvement from their teams. We are also proud to be the first to offer this certification in person and in Spanish."
Ninety percent of Fortune 100 companies have invested in innovation and cultural transformation training, such as Human-Centered Design, acknowledging the importance of teams skilled and knowledgeable in innovation, the media release pointed out. Design Thinking and Human-Centered Design methods employ methodologies that allow teams to observe people's experiences closely, analyze challenges and opportunities and envision future possibilities, the release added.
"Creative thinking and innovation are necessary to achieve sustainable changes that have the effect of driving an organization's growth," Suárez-Carlo added. "Training teams in these areas is undoubtedly a much-needed asset, especially at this moment when everything is in constant evolution."
The certification not only trains leaders to innovate but also provides teams with the experience to apply the learned principles in real-world scenarios. It offers a comprehensive curriculum, practical workshops, coaching sessions and access to an online platform with 36 methods, videos and resources to foster innovation.