Liberty creates silent videos during National Deaf Awareness Month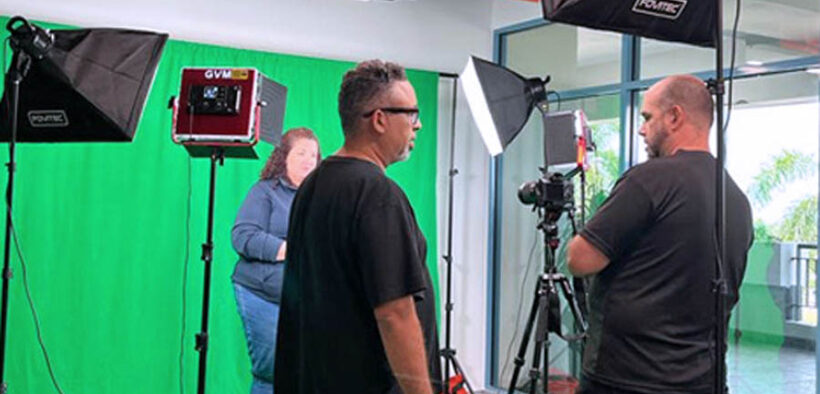 Liberty is observing National Deaf Awareness Month in Puerto Rico with a roster of activities to support the island's deaf community. The company's initiatives include a silent campaign featuring employees using sign language, sponsoring the second edition of "Party de la Vida" and offering basic sign language classes at the event.
"At Liberty, we have been allies of the island's deaf community for a very long time," said Giovanna Ramírez de Arellano, Liberty's senior director of communications and corporate responsibility. "In 2016, we started offering our employees sign language courses so they could better address the needs of our deaf customers. As a matter of fact, Liberty is the first telecommunications company in Puerto Rico to include a sign language interpreter in all its television ads."
Liberty's awareness campaign features five videos with Celimar Rivera-Cosme, a professional sign language interpreter who has partnered with the company for several years. Liberty employees that work in the customer service and sales areas and who were trained in sign language by the company a few years ago, will also contribute to the awareness campaign. The videos are silent, using sign language and captions as the main means of communication. The campaign aims to celebrate the deaf community and foster a more inclusive society, aligning with Liberty's Equality, Diversity and Inclusion (EDI) program.
Another of Liberty's initiatives is sponsoring "Party de la Vida," a series of events that bring together members of the deaf community and the hearing public. The events include salsa dancing classes and live salsa, pop and urban music from duo La Sociedad.
Attendees can take free basic sign language classes. "Party de la Vida" started at Eco's Sports Park on Sept. 19, continued at La Placita in Santurce on Sept. 24, and the next event will be in downtown Cupey on Sept. 29 starting at 6 p.m.