Mennonite Health System unveils new $14M ER in Guayama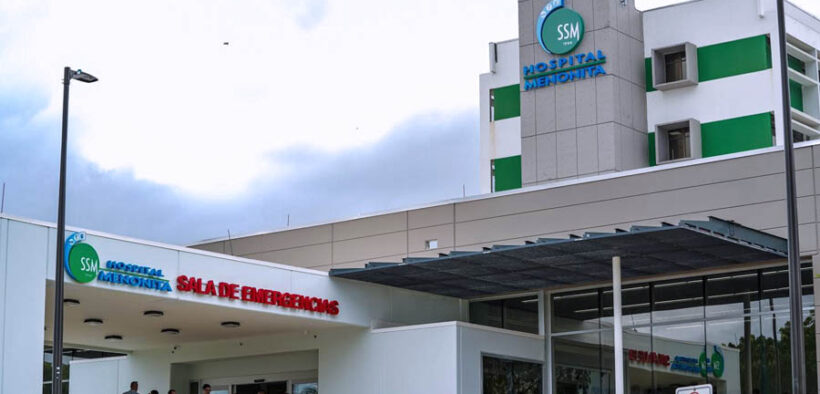 With an initial capital investment of more than $14 million, the Mennonite Health System inaugurated a new emergency room at Hospital Menonita Guayama. This new facility in the southeast area comprises a 23,500-square-foot structure and will offer emergency services to adult and pediatric patients.
The new ER features the "most advanced technology in medical equipment, and a solid faculty of specialists and subspecialists," the hospital network's executives said, adding that "the facility strengthens the health system's ability to serve with the highest standards of quality and service in all its facilities."
"This new Emergency Room at our Guayama facility represents another growth milestone for the Mennonite Health System. But more importantly, it represents a valuable opportunity to continue expanding our highest quality health services around the island, always maintaining care with human warmth as a priority, which is what makes the difference," said Ricardo Hernández, executive director of the Mennonite Health System in Puerto Rico.
"We brought to the community of the Guayama area and surrounding towns a spacious and modern structure that has the most innovative medical and clinical equipment in Puerto Rico, led by a staff committed to the focus of serving patients with the sensitivity and care that defines us," he said.
The ER also includes pediatric care specialists, making it a "comprehensive service for the population of all ages in the area," officials said.
"It provides us with the ability to care for more patients simultaneously, faster, with more privacy and security," said Rogelio Díaz, administrator of the Hospital Menonita Guayama.
"In addition, the pediatric section is completely separated from the adult section. We ensure that our patients have confidence and peace of mind that they will receive excellent services here from the best health professionals in Puerto Rico," he added.
The Mennonite Health System operates six medical hospitals, one specialized mental health hospital, six satellite clinics and outpatient facilities, serving more than 1.2 million patients across Puerto Rico.