Moca food plant gets $200K for 'green' energy system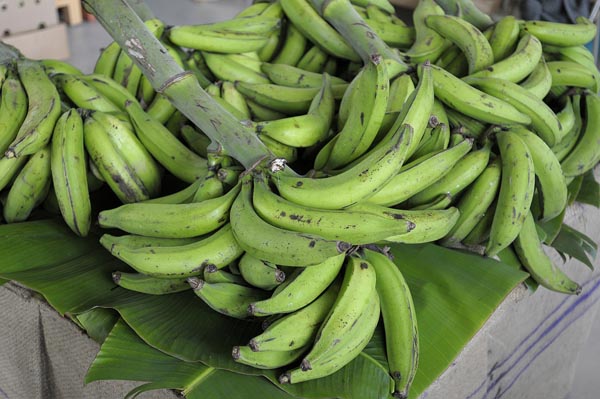 Hacienda Gosen, a food processing plant in Moca, will receive a $200,000 subsidy from the Agriculture Department to establish a solar energy system and two other mechanisms to recycle vegetable oil and waste, the agency announced.
The complete system, which will help the company produce bio-diesel from discarded vegetable oil and generate compost vegetative waste, will cost a little more than $283,000.
The government funding will be equally split between the Agricultural Development Innovation Fund and the Infrastructure Financing Authority, Agriculture Secretary Neftalí Soto said. The company will put up the difference, which represents about 20 percent of the total cost.
The 45-kilowatt renewable energy system features 200 photovoltaic modules, six inverters and a 3,000 square-foot structure that will help the Moca plant shave off $1,800 from its monthly energy bill.
"We're aware that electricity is one of the most expensive items and we're working to help our farmers to reduce these production costs, resulting in a benefit to the Puerto Rican consumer," Soto said.
"Hacienda Gosen is looking to create 12 jobs this month affecting a rural area with a high incidence of unemployment and will export processed products through the Internet," he said.
This project will produce, package, distribute and sell products made at the plant, harvested on the company's 160-acre farm.
"The plant will produce about 15,000 pounds a week of plantain by-products and 3,600 pounds a week in products derived from eggplant, pumpkin and breadfruit," said José E. García, owner of the food processing operation. "We'll define the distribution logistics to ensure that the customer receives the product ordered within 48 to 72 hours [after the order is placed]."
The company is pursuing developing by-products from starchy vegetables to sell to restaurants, to be consumed within a short term after sold. The so-called specialty foods will target the U.S. Hispanic markets, sold via the Internet, García said.
At present, Hacienda Gosen currently has eight employees at the field level, to which it will add four more in early 2013.