More than 30 eateries participating in 'P.R. Restaurant Week'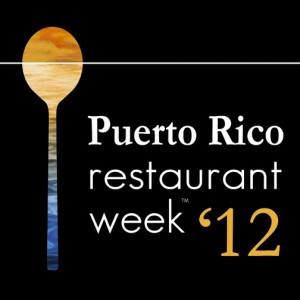 For seven days starting May 14, fine-dining enthusiasts will have the chance to experience some of the San Juan metropolitan area's best restaurants, which will be offering a three-course "prix fixe" dinner menu (including appetizer, entrée and dessert) for either $29 or $39, as part of Puerto Rico Restaurant Week.
The unique event offers an opportunity for eateries to provide an affordable snapshot of what they do best and attract new diners, locals and tourists alike, organizers said during a news conference Thursday.
Thirty restaurants will participate in the one-week event that is expected to increase revenue for restaurants and help the local economy in the slow season. Patrons will not need passes, tickets or coupons to visit any of the establishments.
"We are very excited to bring Restaurant Week to Puerto Rico, an event that has had extraordinary success in more than 80 cities in the world," said Gustavo Antonetti, co-founder of Puerto Rico Restaurant Week.
The event does not take place in one specific location; rather, it takes place at each participating restaurant simultaneously. Because spaces are limited, diners are encouraged to make reservations
The mix of restaurants on the list represent San Juan's "vibrant and growing restaurant scene" including favorites and new additions, he said. The list includes: Atlántica in Puerta de Tierra; Bar Gitano; Bistro 606; Bistro de París; Blonda; BLT Steak at the Ritz Carlton; Budatai; Café La Plage; Casa Lola; Casita Miramar; Cocina Abierta; Di Parma; Di Zucchero; El Picoteo de Tapas; Inarú; J.C.'s @ Condado; Jose Enrique; La Vista; Latitudes; Lemongrass; Lima; Mango's; Morton's The Steakhouse; Piccolo e Posto; Pizza e Birra; Rao's; Santaella; Table 105; The Garden; Trás-Patio; Ummo and Waffle-era.
More information about participating restaurants and their menus can be found at www.PuertoRicoRestaurantWeek.com. The event concludes May 20.