New execs named in tourism, insurance and an architecture firm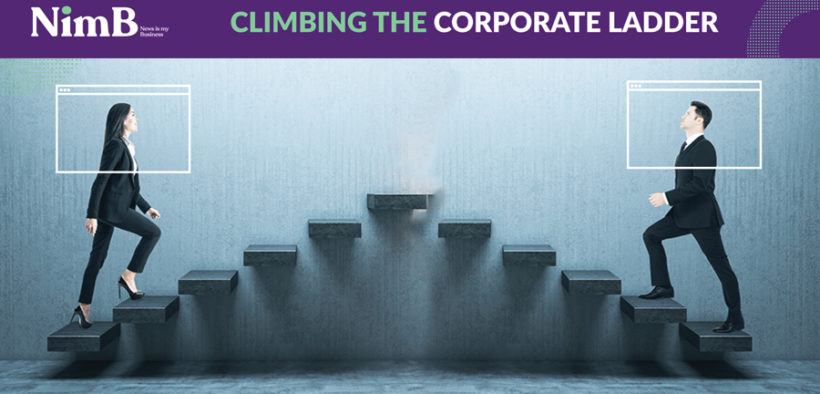 This edition of Climbing the Corporate Ladder highlights executive appointments at The Condado Plaza Hilton, Cooperativa de Seguros Múltiples and Marvel.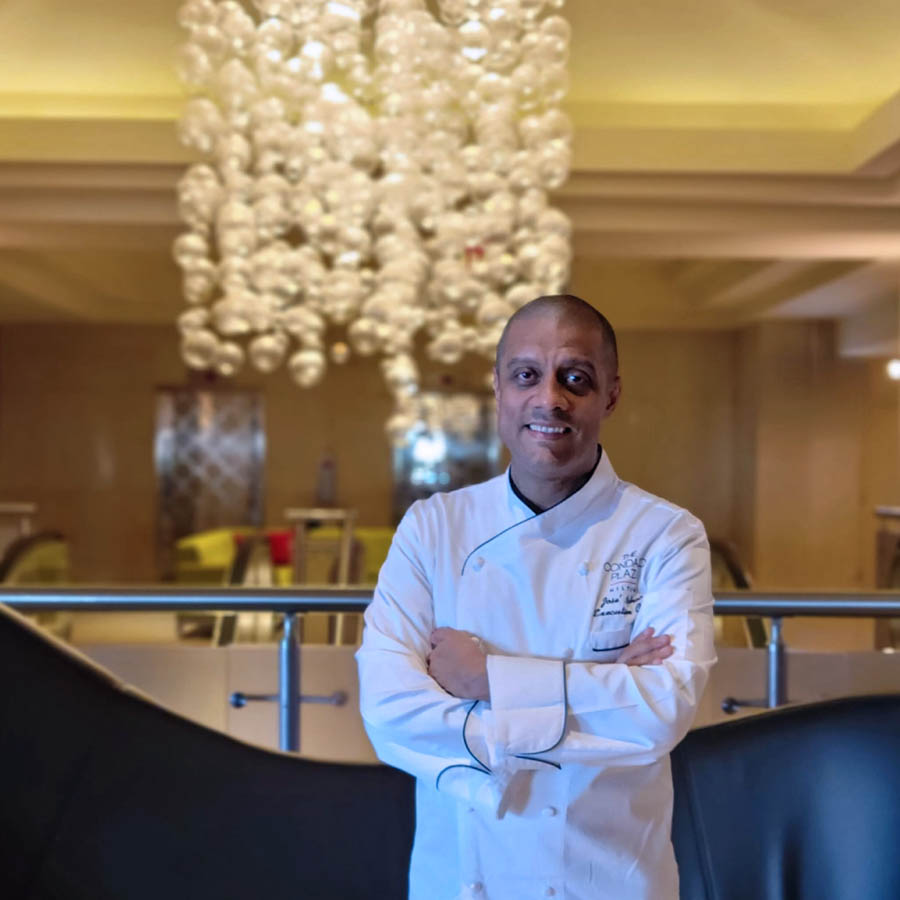 New executive chef at The Condado Plaza Hilton
The Condado Plaza Hilton recently appointed its new executive chef, José Ochoa, who has a long history in the culinary world and has been part of prestigious hotels across the globe.
He began his career during the culinary boom that Caracas, Venezuela, experienced in the 1980s and '90s, which led him to settle in destinations such as France, the Grenadines, Qatar, Ajman, and Dubai for several years.
Speaking about his culinary proposal, Ochoa said he will "focus on including a variety of local products in the preparation of his dishes, giving a more international touch to all the tropical flavors without overlooking the Latin and Caribbean part that identifies us as individuals."
He also emphasized that his top priority would be to restore the prestige and splendor of The Condado Plaza as a highly coveted gastronomic destination on the island.
"Condado Plaza has always been a culinary reference point, and now, the idea is to rescue that culinary position," said Ochoa, who has the support of Puerto Rican sous chef Jorge de los Ríos on his team.
Seguros Múltiples names new GM for metro branch
The Cooperativa de Seguros Múltiples de Puerto Rico (CSM) appointed Angélica Freytiz-Rosado as the new manager of its metropolitan branch. Freytiz-Rosado has worked with the company for the past 12 years, and her experience and knowledge will be key to the development of the business in the region, company officials said.
"It's a professional challenge that I accept with great enthusiasm. Undoubtedly, there is a lot of work to be done, but I have a great team of highly trained professionals at my side to give our policyholders greater value, all within the framework of the principles of the cooperative movement," she said.
In her new role, Freytiz-Rosado will lead a team of 16 employees and 26 authorized representatives, who serve a written premium portfolio of approximately $60 million. Her focus will be on providing personalized attention to the region's member credit unions and their members, as well as collaborating on joint initiatives to enhance the sector's overall well-being.
"[Her] appointment reflects her quality as a professional and person. With her expertise, knowledge, and experience, she will play a key role in doing business in this area to continue developing and identifying areas of opportunity for the business," said Mayra E. Flores-Menar, vice president of sales at CSM.
Freytiz-Rosado holds a master's degree in business administration with a specialty in management and strategic leadership from Universidad del Turabo, a CISR certification from the National Alliance for Insurance Education & Research, and an Authorized Representative License in the lines of Property and Contingency from the Puerto Rico Insurance Commissioner's Office.
She started working at the company in 2011 as a service representative at the Caguas branch. In 2014, she was named a personal subscriber and, in 2016, she was reclassified as a business subscriber.
Then, in 2018, she was promoted to Operations Supervisor at the Bayamón Branch. In April 2019, she was transferred to the metropolitan branch, a position she held for four years.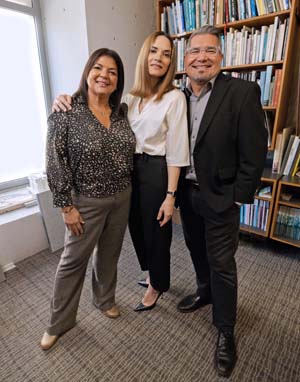 Marvel names 3 new partners to lead San Juan office
The architecture, landscape architecture, urban design and graphic design practice Marvel, announced the rebranding of its San Juan office, formerly known as Marvel Marchand, and the appointment of three new partners who will jointly lead its San Juan office. Marvel Marchand merged with Marvel in 2015 but continued to operate under its original name.
"By promoting talented individuals, we acknowledge their diverse voices, strong performance and a results-driven attitude," said Jonathan Marvel, FAIA, founding principal of Marvel.
"Having Marvel as the name for all of our offices reiterates our ability to lead, and support clients to create meaningful and accessible buildings and spaces for communities and end-users," he added.
Marvel's office in San Juan is currently presided by its founder, architect Jonathan Marvel, and will be led by three new directors and partners – Edna Echandi-Guzmán, Raquel Marrero-Maldonado and José Juan Terrasa-Soler – representing a continuity of leadership in San Juan and nearly 50 years of combined industry experience. 
Echandi-Guzmán has spent the past 17 years contributing to some of Marvel and Marvel Marchand's top projects in Puerto Rico, including the recently revitalized El Portal Visitors Center at El Yunque National Forest, Academia San Ignacio in San Juan, and urban rehabilitation plans for the cities of Camuy, Ceiba, Naguabo, Mayagüez and Fajardo.
Echandi-Guzmán's recent work in New York includes the 25-story Arlo Midtown Hotel in Manhattan. Currently, she is involved in several hospitality projects across Puerto Rico, along with developing master plans for local educational institutions. Echandi-Guzmán's works have been featured in the Docomomo Journal and Tulane University's Re-View magazine.
She earned bachelor's and master's degrees in architecture from Tulane University and a second master of architecture from Universidad de Navarra in Pamplona, Spain. 
Over the past two decades, Marrero-Maldonado has held various positions at Marvel and Marvel Marchand. During her tenure, she has led several significant projects in commercial, residential, and hospitality sectors. Her notable achievements include the award-winning restoration of the Vanderbilt and La Concha Hotels in San Juan and the development of elderly housing under the U.S. Department of Housing and Urban Development (HUD) initiative at Valle Dorado in Utuado.
Past New York projects include Roosevelt Park in Queens and the Bedford Union Armory in Brooklyn. Currently, she is overseeing a historic adaptive reuse project of a hotel and school in San Juan. Marrero-Maldonado received a bachelor's in architecture in environmental design from the University of Puerto Rico and a master's of architecture from the University of California, where she received an AIA scholarship and won the Hazel Fellowship for Design Excellence. She serves as a board member for the Puerto Rico College of Architects and oversees the staff and operations of Marvel San Juan.
Meanwhile, Terrasa-Soler has spent the past 25 years practicing at the intersection of ecology and design. He has applied his expertise in landscape architecture, environmental science and physical planning to green infrastructure and sustainable urban design projects in Puerto Rico and New York, including the revitalization of El Portal Visitors Center at El Yunque National Forest and Resilient Power Puerto Rico, a designer-led effort to foster sustainability and resiliency.
Terrasa-Soler earned a bachelor's from Mount Saint Mary's College (Maryland), as well as master's degrees in ecology from University of Michigan at Ann Arbor, in environmental studies from Yale University, and in landscape architecture from Harvard University.