PRMA urges OBoard to 'reconsider its role and objectives'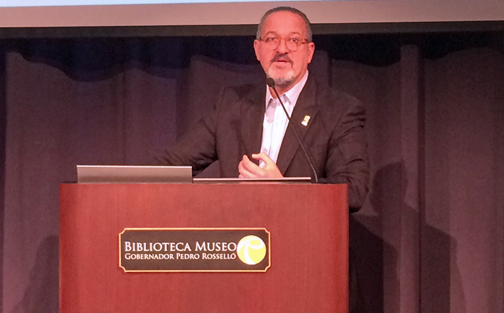 Given the impact on Puerto Rico's economy from the onslaught of Hurricanes Irma and María, the collapse of the island's power system and the changes to the U.S. tax code and its local effect, the Puerto Rico Manufacturers Association is urging the Financial Oversight and Management Board to reconsider its role and objectives.
In a letter sent to Oversight Board Chair José Carrión III, PRMA President Rodrigo Masses said solving the fiscal problems facing Puerto Rico will be impossible unless the economy returns to sustained growth.
For this reason, if the Oversight Board maintains as its priority a focus driven solely by its fiscal authority, it will prevent an economic recovery and will also generate serious economic and social costs for island residents and future generations, the PRMA said.
If, however, the Oversight Board changes its approach, "it can play a key role in creating conditions for fiscal and economic growth, and capacity building that Puerto Rico needs to achieve prosperity."
In the letter, the PRMA recommended that the Oversight Board focus its efforts on the following specific areas:
In concert with local government and the private sector, aggressively pursue congressional measures to ensure that Puerto Rico remains a viable option to retain and attract manufacturing facilities option.
Renew Puerto Rico's power grid and work with the private sector to ensure long-term success.
Facilitate a consensual solution to the island's debt burden to avoid lengthy litigation that perpetuate uncertainty and hamper economic investment.
In turn, the PRMA offered the Oversight Board its support in achieving those goals and requested a meeting with Carrión and the Board's Executive Director, Natalie Jaresko.