Ann Taylor opening new concept in Plaza Las Américas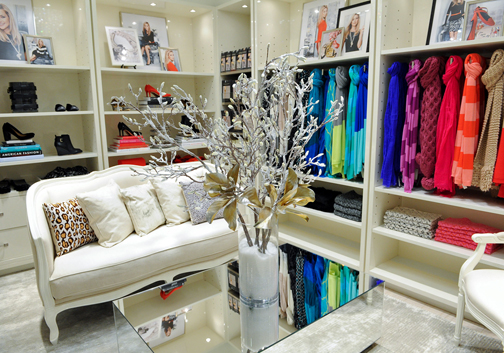 Clothing retailer Ann Taylor will open a new concept store at the Plaza Las Américas mall in Hato Rey, offering a dedicated shoe and accessories shop, a dress shop and power pieces shop, company officials said.
The new store is slated to open May 12, taking up 4,500 square feet of space at its former location on the second level, between Macy's and JCPenney, mall officials confirmed.
The number of jobs to be created and the projected investment were not available as of press time.
The store will be designed to resemble a stylish home, offering a "new look and more intimate shopping experience," Ann Taylor representatives said.
"There will be luxurious crystal chandeliers, modern tufted furniture and sleek feminine fixtures inspired by the ultimate closet. The styling rooms will feature unique floral wall coverings, luxe ottomans, plush carpeting and a new proprietary lighting system with flattering backlit mirrors," according to information sent to this media outlet regarding the upcoming opening.
Lisa Axelson, Ann Taylor creative director, "Spring 2014 is about redefining the modern closet for our clients. We have our 'A-List' pieces, perfect for any occasion throughout the store. We've updated the look of our stores to feel light, modern and airy and showcase the full breadth and versatility of the spring collection."
At present, remodeling work is underway at the Plaza Las Américas site.
It was several years ago that Ann Taylor closed several stores in Puerto Rico, specifically at the Outlet 66 shopping center in Canóvanas and in Ponce. The closings at the time responded to a strategic decision by the company to scale back operations to improve its bottom line.