Óptica Sobre Ruedas delivers optical services to those in need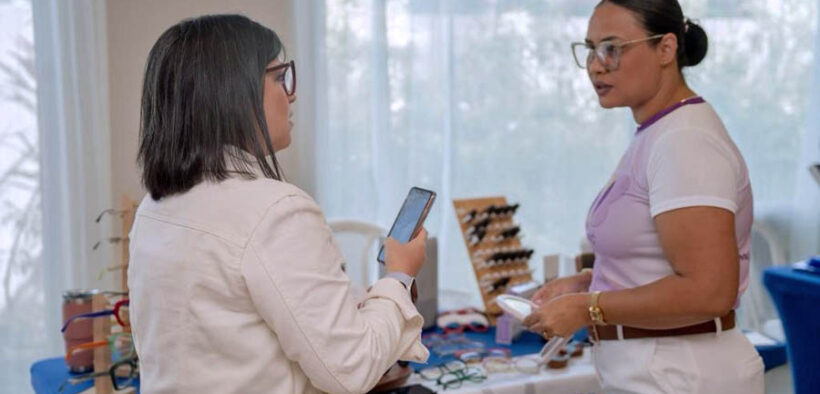 The COVID-19 pandemic in 2020 triggered a wave of entrepreneurship, resulting in numerous innovative ideas.
Óptica Sobre Ruedas is one such example, an at-home and mobile service founded by licensed optician Silma Serrano. The service delivers eyeglasses, sunglasses, safety glasses and personalized eyeglass frames according to clients' prescriptions and required treatments.
"The pandemic, of course, opened doors for people to become entrepreneurs, because since people could no longer see themselves in their traditional jobs, they had to reinvent themselves. It was time to get my dream, Óptica Sobre Ruedas, going. I started in March [2020], and by April, I began getting calls from people who had their prescription but couldn't get their glasses," Serrano explained in an interview with News is my Business.
During the lockdown, Serrano realized the need for optical services among the elderly in Puerto Rico, many of whom couldn't access medical clinics.
"I took the necessary precautions and let the clients know which eyeglass frames I had available and the necessary measures to provide services safely. We would set up a small table outside their house or their garage, and in less than half an hour, I was usually done," Serrano recalled.
With years of industry experience, Serrano is committed to helping people find the right glasses for their needs.
"I can guide you through the whole process and the various treatments because I have the expertise. I can make glasses from scratch. Since I worked in the laboratory, I dedicated myself to creating lenses. When I see your prescription, I can tell you … what you need and the best size for your frame based on the thickness of your lens. I will be specific and lay out the benefits that come with each frame and which one I recommend," Serrano added.
While initially Serrano would source frames from various brands, the entrepreneur now has her own manufacturer, and selects the styles, designs and colors her customers are most interested in. She is currently working on her new line of glasses, which will feature 500 new and unique frames.
"I want Óptica Sobre Ruedas to be accessible because there's a need and I see it … every day; many people who don't have the means to buy a pair of glasses, people who don't have transportation, patients who have their glasses fixed with tape or perhaps without a leg or with a damaged lens. I can't stand that and that's why I created Óptica Sobre Ruedas," Serrano said.