Oriental offers professional tips to 300 college students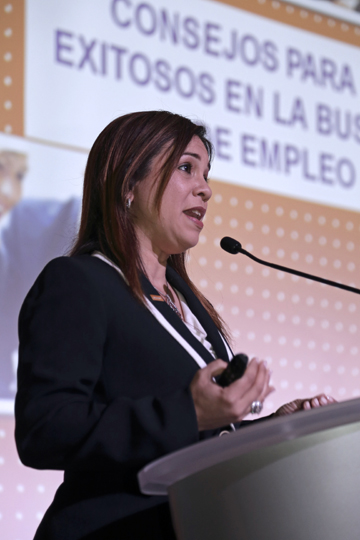 As part of its corporate social responsibility program, Oriental Bank officials recently offered a lecture to about 300 students from the Universidad del Este (UNE) to provide them with tools and share best practices to take with them as they embark on their professional careers.
The event is expected to repeat in 2017, at the UNE's Barceloneta campus, school officials said.
"At Oriental, we're committed to contributing to education in Puerto Rico, which is why we seek to invest resources and capital that add to its development," said Idalis Montalvo, vice president of marketing and public relations for Oriental.
"Through initiatives like these, we offer the tools they need to prepare for the working world in a different and innovative way," she said.
As part of the initiative, Oriental collected more than 250 pieces of professional clothing donated by its employees, as well as UNE employees. At the end of the event, the participating students visited the Oriental store, where they chose several of these pieces of clothing, free of cost, for future interviews or to use in their current jobs.
"We thank Oriental, our ally and donor of the Permanent University Scholarship Fund, for the opportunity they provide us to once again share with our students the best practices in the job search process, such as showing them the way to success by focusing on goals and the best business attitude," said UNE Dean Mildred Huertas-Solá.