Pattern Energy locks in $250M financing for Santa Isabel wind farm project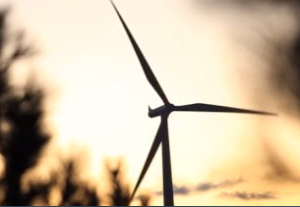 Less than a month after securing permits from the Puerto Rico Planning Board, San Francisco-based Pattern Energy Group LP announced Thursday it has secured financing for its $250 million wind energy farm planned for Santa Isabel.
The 75 megawatt "Finca de Viento Santa Isabel" wind project, which would be the first commercial wind energy project in Puerto Rico, seeks to provide clean, safe and renewable energy equal to the annual power needs of approximately 25,000 homes, company officials said.
Siemens Financial Services provided the construction financing and the project is expected to begin construction this month and be completed in September 2012.
"With this project, Pattern enters into a partnership with Puerto Rico to pioneer its much-needed energy diversification and lead the way to cleaner and more efficient energy sources," said Mike Garland, CEO of Pattern. "The provision of financing demonstrates the confidence that investors have placed in both Pattern's proven ability to successfully see projects through to completion and in Puerto Rico as a viable market for the development of renewable energy in the long term."
As News is my Business reported, last month the Planning Board signed off on the lease of some 10,000 acres of land in Santa Isabel for the wind farm project. The approval came more than a year after Pattern entered into a 20-year power purchase and operating agreement with the Puerto Rico Electric Power Authority for the sale of all of the wind energy produced at the future Aeolic energy project.
"A year ago we set forth a comprehensive energy reform that created the necessary conditions for clean, renewable energy projects to flourish in Puerto Rico," Gov. Luis Fortuño said in the statement Pattern released Thursday. "Finca de Viento Santa Isabel is very much a result of that reform and we thank Pattern for sharing our commitment to diversifying our energy sources and for helping us position the island at the forefront of renewable energy development in the Caribbean region."
Once operational, Finca de Viento Santa Isabel will produce clean, renewable energy in harmony with the agricultural production for which the municipality of Santa Isabel is known, while also creating much needed new jobs.
"Finca de Viento Santa Isabel brings many benefits to the region, including jobs, tax revenue, and homegrown clean energy, all in a way that coexists with the fertile agricultural lands of Santa Isabel and preserves them indefinitely," Garland said.
Pattern will leverage the experience of its seasoned management team and the expertise garnered from developing wind energy projects across North America to build a state-of-the-art facility in Santa Isabel.
New Siemens SWT-2.3-108 turbines will be erected over the next 11 months, creating approximately 150 jobs during construction and 8-10 jobs during operation.
"We have felt welcomed by the people of Santa Isabel and look forward to working closely with them throughout the lifespan of Finca de Viento Santa Isabel. We have great respect for the citizens and the environment of this beautiful island," said Garland.