Jaguar, Perrurican file for Ch. 11 bankruptcy protection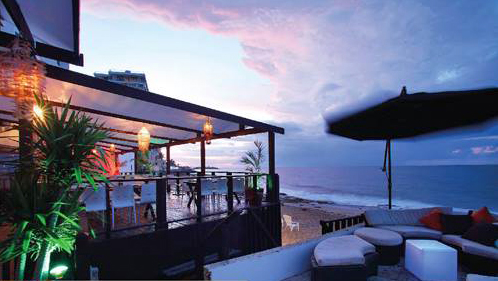 Puerto Rico's overall bankruptcy filings may have dropped in recent months, but that trend isn't preventing major businesses — and scores of individuals — from seeking the court's help in droves. Over the past week, Jaguar of Puerto Rico and the Perrurican Peruvian Creative Cuisine restaurant both sought Chapter 11 protection, among others, court records show.
The filing by Jaguar marks the latest chapter in a string of problems the company began experiencing less than a year ago, when Jaguar North America took away the franchise rights it held since the 1990s. As a result, the company shut down its dealership in Santurce, known for its lavish and expensive cars on display for passersby to admire.
In its case, the company listed nearly $4.6 million in debt, the bulk of which is owed to the Economic Development Bank ($3.6 million).
Meanwhile, Perrurican's parent company, International Cuisine Corp., listed more than $1.4 million in debt in its Feb. 17 filing. It owes the biggest amounts to the Internal Revenue Service ($491,618) and the Puerto Rico Labor Department ($368,365), the case summary shows.
International Cuisine Corp. first opened Perurrican in Guaynabo in 2006, which has since closed, but still has an oceanfront property with a magnificent view in Condado.
Another filing came from the Club de Empleados Telefónicos Inc., a gathering place for Claro de Puerto Rico employees located in Caguas. The entity is also seeking Chapter 11 court protection to address its nearly $1.6 million in debt.
But perhaps the most notable case on record in the last week was submitted by Certified Public Accountant and former Puerto Rico Chamber of Commerce president, Luis Torres Llompart, who listed nearly $3.7 million in debt in his Chapter 11 filing.
The executive listed multiple properties — in Isla Verde, Maunabo and the exclusive Montehiedra community in San Juan — among his assets, which totaled a little more than $869,000. However, his liabilities significantly outweigh his possessions, with most major local banks and credit card companies making up the list of creditors.