Pharmaceutical industry preparing for transformation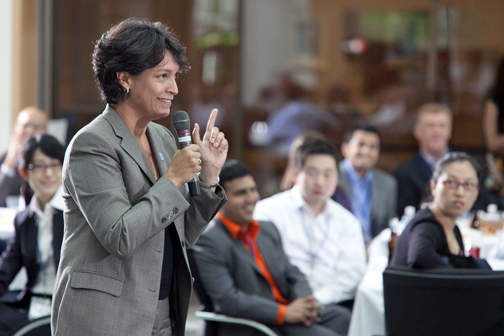 The Puerto Rico Pharmaceutical Industry Association will be hosting its 24th annual convention this week, when local and stateside speakers will discuss strategies that companies can apply to transform for a better future — this year's theme.
Among the event's speakers will be Deirdre Connelly, president of GlaxoSmithKline's North American pharmaceutical division, who will speak about the "Challenges in the pharmaceutical industry and the transformation of GSK's business model," which focuses on operational paradigm changes needed to prepare Puerto Rico pharmaceuticals for the challenges that lie ahead for the industry.
San Juan-born Connelly holds one of the highest positions in GSK in charge of pharmaceutical products for the U.S., Canada and Puerto Rico.
Connelly has been recognized for eight consecutive years (2006-2013) by Fortune magazine as one of the 50 most powerful women in the business sector. She has extensive experience in the pharmaceutical industry. Before joining GSK, Connelly was also president of Lilly USA, where she began her career in the pharmaceutical industry as a sales representative in the offices of Lilly in Puerto Rico.
Other speakers include Resident Commissioner Pedro Pierluisi, who will discuss "The impact of federal tax measures and the federal health care reform on Puerto Rico," as well as Esteban Santos, senior vice president of manufacturing for Amgen, who will talk about "Global bio-pharmaceutical industry trends."
As in prior years, PIA will also host representatives from stateside analyst firms to discuss the state of the industry. Doug Long, from IMS Health will offer a summary of the pharmaceutical industry's last 12 months, while Amyn Merchant of Boston Consulting Group will present global trends in the pharmaceutical industry.
This year's annual convention will take place Oct. 30-31 at the Wyndhan Río Mar de Río Grande.