Plaza Loíza adopting solar energy to slash costs at its stores by 60%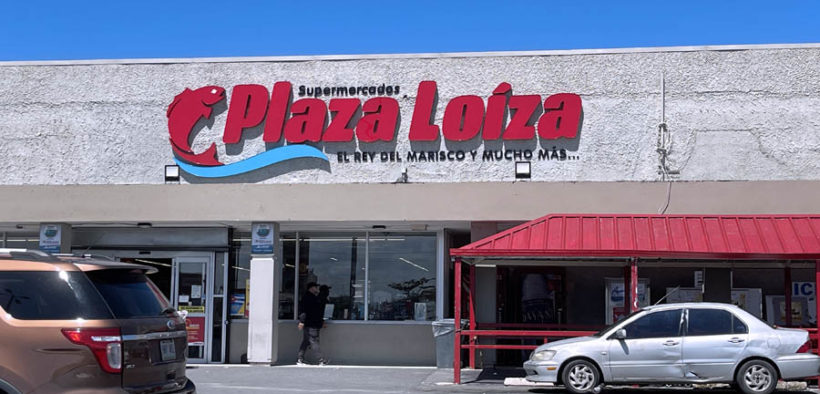 Puerto Rican grocery retailer Plaza Loíza is embarking on a project that calls for installing rooftop solar energy systems at its stores, in conjunction with Delta Energy Partners and ESCOPR, to cut its monthly energy costs by at least 60%.
In an interview with News is My Business, Ferdysac Márquez, vice president of Plaza Loíza, confirmed that its first store in the Metrópolis shopping center in Carolina should be equipped with 682 solar panels — both rooftop and carport-style — by year's end.
"This basically will cover the entire rooftop, plus we're creating carports, similar to those used at the Puerto Rico Convention Center, to benefit customers, who will have their cars covered by the solar panels," he said.
The project, which has been in the works for two years, calls for doing the same in two more stores — at one currently being remodeled in the Bayamón sector of Valle Arriba Heights that is scheduled to reopen in July — and Calle Loíza in 2024. Plaza Loíza has eight locations islandwide, but is kicking off the renewable energy project at the stores it owns, Márquez explained
Through the agreement, Plaza Loíza becomes the first supermarket on the island to adopt Energy-as-a-Service (EaaS) solutions to reduce energy costs, hedge against future electricity rate increases and cut its carbon footprint — all with no capital investment required. Essentially, Plaza Loíza will lease the equipment from Delta Energy Partners and ESCOPR, which will handle the installation, maintenance and other related matters for the life of the 25-year agreement, Márquez said.
"This project, using the EaaS model, will significantly reduce our carbon footprint, helping us achieve our goal to be more friendly to our environment and decrease our energy costs, at a time when Puerto Rico's power rate is already high and continues to increase," he said.
Once operational, the solar equipment will save some $22,000 a month in energy costs. Plaza Loíza currently pays LUMA Energy 32 cents per kilowatt-hour, which will drop to 23 cents per kilowatt-hour for the solar energy service.
When the first three stores are up and running, the retailer's savings will total $264,000 a year, or $6.6 million over the 25-year contract, Márquez calculated.
"As you know, energy costs fluctuate and it's quite expensive for grocery stores," he said.
With no-cost-down EaaS offerings, Delta Energy Partners and ESCOPR are paving the way for more grocery stores and food retailers, which usually consume large amounts of energy and occupy large open spaces that are ideal for onsite solar systems, to improve their bottom line while reducing their environmental impact. 
"We're pleased to partner with a visionary and sustainability focused organization like Plaza Loíza," said Bill Butler, president of Delta Energy Partners. "This deal will enhance their energy independence, reducing energy costs and carbon footprint, while also hedging against future increases in electricity rates."
According to a recent report by the Puerto Rico Energy Bureau, electricity prices have increased by more than 12% over the past year, with no signs of slowing down. Although the government has several initiatives to tackle these issues, it is the private sector and individuals who must take action to implement energy conservation solutions, the executives agreed.  
"ESCOPR has been helping Puerto Rico's government and businesses achieve ever-higher energy efficiency and lower carbon emissions for 20 years, and Plaza Loíza is a prime example of maximizing clean energy technology's potential," said Jorge Hernández, president of ESCOPR.
"We look forward to continuing our partnership with Plaza Loíza as they blaze the sustainability trail in the grocery industry and move closer to 'Net Zero' energy," he said.