Polytechnic University of Puerto Rico to hold job fair on Oct. 17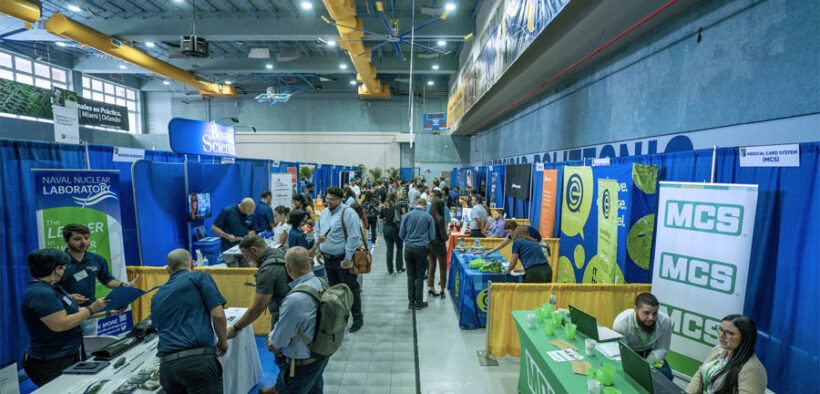 The Polytechnic University of Puerto Rico (UPPR) has announced that it will hold a job fair Oct. 17 from 9 a.m. to 3 p.m. on the court at its San Juan campus. The event aims to connect the institution's students and graduates, as well as the public, with some 50 participating companies looking to fill various positions.
According to the press release, the event serves as an opportunity for attendees to interact directly with representatives from prestigious organizations. The event will help job seekers explore various career opportunities, understand what skills and qualifications are sought by employers and potentially be offered a job or internship.
Representatives from Puerto Rico and abroad will attend the job fair in search of individuals who can fill vacancies at their respective organizations. The available job positions are in diverse fields, including various engineering disciplines (civil, environmental, industrial, computer, computer science, electrical, mechanical, aerospace, biomedical and chemical), architecture, business administration, surveying, and construction management.
The positions available range from internships to full-time jobs in such companies as Cardinal Health, Lily del Caribe, Bacardi Corp., Boston Scientific, Fusionworks LLC, Pacific Northwest National Lab, and Pratt & Whitney.
Dr. Angie Escalante, director of the IDEA Center (Office of Institutional Development), emphasized the significance of the job fair for attendees.
"This job fair reflects UPPR's ongoing commitment to the academic and professional excellence of our students and graduates. It is an exceptional opportunity for our youth and the general public to connect with industry leaders and take their first steps towards successful and meaningful careers," stated Escalante.
By hosting this job fair, the university provides a platform for participants to network with industry leaders, facilitating the transition from academic life to the professional sphere.
"The Polytechnic University has always been and will continue to be the starting point for achieving success," Escalante added.
For more details about the event or information related to participation, the university has provided a contact email, coop@pupr.edu.