PrimerPeso.com gives start-ups tech tools to grow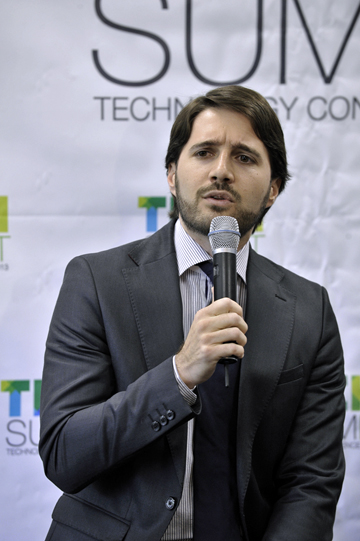 As part of a sweeping inter-agency effort, and backed by Code for America, government officials announced this weekend the birth of PrimerPeso.com, an online platform that aims to give start-ups and established small businesses in Puerto Rico the tools needed to access financing to launch or expand their operations.
The platform, which will be in beta format through January, brings together government agencies that manage more than $300 million in programs with companies based on their profiles, said Chief Information Officer Giancarlo González during a presentation at the Puerto Rico Convention Center.
"This platform is an invaluable resource for emerging entrepreneurs and established small and medium enterprises," González said. "It is the result of the 'Code for America' initiative in collaboration our office and various government agencies," he said, mentioning Puerto Rico Trade and Export, the Department of Economic Development and Commerce, the Youth Affairs Administration and the Economic Development Bank, among others.
The online platform will be in beta testing until January, to give the agencies involved the opportunity to evaluate the interaction with users, and tweak the processes based on the needs that come up, he said.
The focus of the tool is to provide personalized information gathered through some 10 basic questions such as industry type, location, size of business and investment, among others, and analyzing available programs according to the responses provided. Then it reviews its options and select the appropriate financing program.
"PrimerPeso.com will contribute significantly to creating or expanding a business by encouraging more entrepreneurs have access to more than $300 million in government programs available to small and medium businesses in Puerto Rico," González said.
"This is the result of an interagency partnership that has sought out to use technology as a tool to facilitate transactions. The entrepreneur may inquire about all the financing options available, download forms, fill out applications and learn about tax incentives that will even allow them to export their products," he added.
Participating agencies run some 80 programs related to rebates, credits, grants, tax incentives and competitions and workshops.